by Ryan Owen, Regional Director | Lafayette/Lake Charles
Picture this. You get to the office on a Monday morning. You have spent years working a job that you hate. But suddenly you smile, because it is almost over. You gave your notice two weeks ago, and you are down to your last week. This is it. You are leaving the nine-to-five world behind to begin living your dream. Whatever happens next, happens on your terms. You are finally your own boss.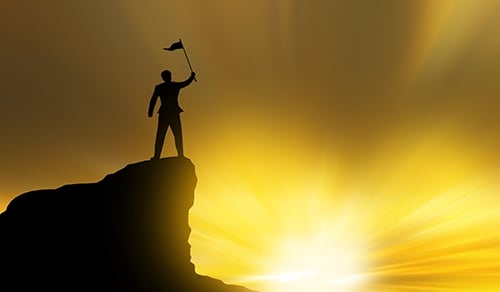 You are now free in a way you have never been before. Your dream is now a reality, and that is when the real work begins. Your income is now directly related to the amount of work you put in.
I have compiled a list that will help you to success in becoming your own boss.
1. Set clear goals.
Be clear on your goals. To get anywhere, you have to know where you are going. That applies for anyone running a business. You became your own boss for reasons greater than making money without punching a clock. Be honest and forthcoming about things you want to accomplish and how your business can help you achieve those things. By setting clear goals, you are giving yourself metrics to build and measure your success upon. This helps to keep you focused on your outcome and accomplish all that you have set out to.
2. Time management.
One of the hardest things to manage when becoming your own boss is time. You are now solely responsible for hiring, training, and managing employees, all while having to visit customers, deal with their issues and complaints, manage payroll, and obtain new customers. It is critical for your successful growth that a proper time management schedule be put in place. I often times ask franchise owners, "What time did you start work this morning?". It is my belief that a successful business owner's workday should begin early. Although most franchise owners in our business work late hours, you should set aside time each week to visit your customers during their operating hours. Your customers will feel important. Your customers will feel happy. Keep in mind, happy customers are what help your business grow.
3. Leverage today's tools and opportunities.
Today's most valuable tool is technology, more specifically the internet. More than 3.5 billion people use the internet every day. Anyone can access just about anything they want with a few strokes of their finger. Utilize this! Explore options in software and equipment. This can help you manage your business more efficiently and can potentially bring your business to the next level in a matter of days or weeks. If technology is not your strong suit, ask your regional office staff for help and advice. We're here to help! The goal is to leverage what makes sense for YOUR business.
4. Build a system that can be scaled.
Being your own boss is more than just signing your name on some paperwork. It means you are the person solely responsible for the growth, and success, of your business. In order to grow, you must implement strategies and put systems in place that allow you to scale your business. Your business should grow bigger than you. Do this by marketing your business, planning ahead for each quarter, setting clear and obtainable sales goals, and then do everything you can to achieve those goals!
5. Surround yourself with people who push you.
Surrounding yourself with the right people changes everything. The people you surround yourself with have a direct effect on how successful you will be. One of the best ways to improve a skill is to watch, or observe, someone who does it better than you. This motivates you to work harder and think faster. Having relationships with like-minded entrepreneurs encourages you to step-up your game, giving you the ability to grow and challenge yourself in a way you could never do on your own. You can find these individuals by joining civic groups, participating in local networking events, and getting involved within your community.
6. Become the best you.
Your personal development is interlaced with the growth of your business. You become a better boss as you become a better person. You should spend time each week consuming content that educates and inspires you. Wake up each day determined to challenge yourself more than you did the day before. Experiment outside of your comfort zone. It will make you a stronger entrepreneur, and individual. You may ask yourself, "What is the reward for all of the hard work I put in?". The answer is simple. You become a better version of yourself. A version that others want to surround themselves by. You become the person you once sought out for inspiration and motivation.
In closing, you have taken a big leap of faith when you decided to become your own boss. A leap of faith in which you are responsible for. Make the most of that leap. Follow these steps so you can turn the unfortunate failures into successful opportunities and eventually thank yourself for becoming your own boss.