by Chance Mercante, Regional Director Regional Director of SE Mississippi
 Often times, as business owners we do what we can to cut corners to increase profits.  Although it may save money initially, it could end up hurting you in the long run. In the spirit of wanting to increase profits, let's take a look at a few important areas that can aid in increasing your profits.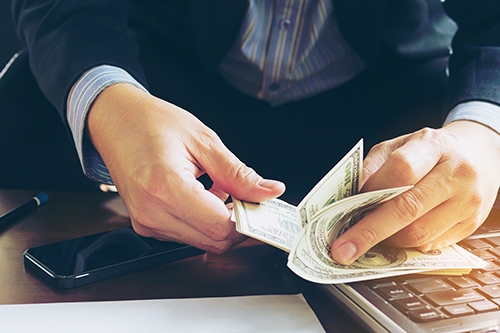 Time –
You should know the time it takes to service each and every one of your accounts.  If you know the time it takes to clean every building, you should know how long your employees should be in each building. Whether your employees service your buildings for an extended period of time, or for a short period of time, it is your responsibility to know why.  Did your employees only empty the trash and leave?  Did they talk on their phone the entire time?  Are they taking too long in certain buildings? Being knowledgeable about the time it takes to service every account allows you to better control your labor, supply and chemical cost which will benefit you and the customer in the long run.
Equipment –
The use of good equipment can save you labor costs and do a great job with the cleanliness of your accounts. Have you ever tried an auto-scrubber?  What about a charge bucket?  Flat mops for walls, baseboards, and dusting?  "I can't get my employees to use the backpack."  If they do not have an option, what other option do they have?  Sure, sometimes it can be cumbersome, but implementing the best equipment saves time and money.
Change –
Change can sometimes be tough, but in today's world we have to be on top of our game to be the masters of our trade.  There are only a few things that can set your apart from your competition and having the most up-to-date technology and equipment can be one of them. In order to effectively implement both, you have to be willing to accept change. Technology has come a long way and it's all out there to help you be more efficient.  Adapting to changes allows you to become more efficient, which ultimately saves you time and money.
In business, remember an old slogan, "You get what you pay for." This holds true for us as franchise owners as well.