I encourage every franchisee in the Gulf Coast Region to develop a relationship with a supply vendor they trust. Having someone on your team who works with chemicals, equipment, tools, and consumables every day is a game changer for your business. Earlier this month, I had the opportunity to sit down with Dawn Adams of VCC Janitorial Supply in Bossier City, Louisiana to ask her some questions about Jani-King's role in the cleaning community of our region. Several franchisees in our region call on Dawn weekly to help them in their accounts. Dawn is coming up on her ten-year anniversary in the industry and brings with her a wealth of equipment, chemical, and consumable knowledge. She and VCC began working with Jani-King in August of 2013 and they have quickly become a go-to resource for the regional office staff and franchise owners alike.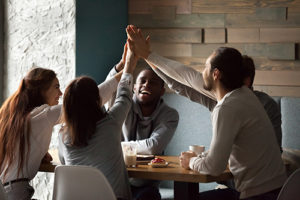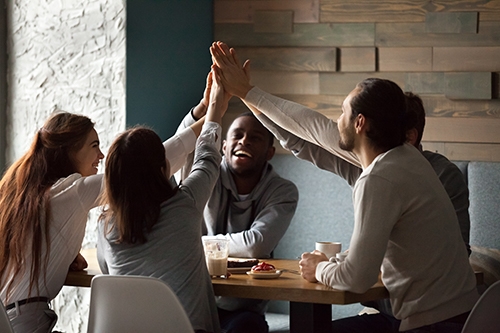 Katie: What about working with Jani-King franchisees differs from working with other business owners that you encounter?
Dawn: "I enjoy the in-depth conversations that I get to have regarding the customer's needs and specific issues in facilities. Jani-King franchise owners have a wealth of training that most business owners I encounter don't have. I have only seen that knowledge and understanding grow since the implantation of your franchise coaching program. I love getting to work with them and share new products, tools and chemicals that could save them time in facilities because they just get it!"
Katie: What is the most significant impact you see Jani-King franchise owners making within the industry in our community?
Dawn: "Franchise owners make the most significant impact with their specific and detailed training. When you combine the training with hands-on work that is encouraged by the coaching program, they can engage with their customers in a way that I don't see with other cleaning companies. The support that franchise owners have from the regional office, combined with the layers of service that Jani-King provides proves to be a success time and time again. Your customers are extremely pleased, and their facilities are maintained to a high level of cleanliness."
Katie: Is it beneficial for the customer to have a cleaning company and supplier work hand in hand?
Dawn: "Absolutely! The customer will get the best service possible when the service provider and the product supplier work together. We are actually
working on an account together right now. We added a few products to their consumables list, which means the customer and franchise owner will both be better served.
Katie: What's your favorite thing about working with Jani-King?
Dawn: "Communication. Hands down. The communication tools that your franchisees use with their customers and the skills they are encouraged to develop with their vendors and the office means we are all on the same page from the very beginning of a project. We share several customers; I handle consumables and you all handle the cleaning. Any time something is needed for my closet, your franchisees let me know as a courtesy and I am able to let you know when I realize that something in the building might need to be addressed. Just an extra set of eyes and ears in a building can be a game changer for the long-term relationship with a customer."
Working with Dawn and the team at VCC is always a pleasure. She is always a phone call away; she is curious by nature and is willing to tag along to look at a specific job to make recommendations on chemicals or processes. We are excited to continue to grow this relationship as a regional office and to see our franchisees continue to use her knowledge as a resource for continued growth in effectiveness and efficiencies in their buildings.