As many businesses across the Gulf Coast start the process of re-opening their facilities, our team at Jani-King Gulf Coast has received numerous questions regarding wearing gloves in public and if it is truly helpful against the spread of Coronavirus COVID-19.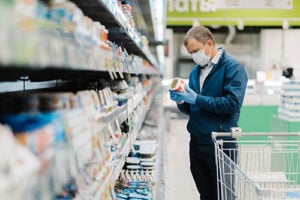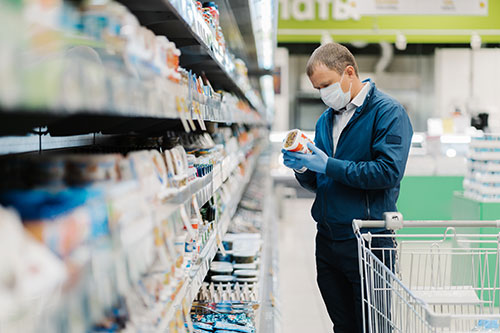 The novel Coronavirus does not enter the body through our hands, only through mucous membranes like our nose and mouth, so a protective barrier on our hands is not needed. Wearing gloves does not give you exemption or an added layer of protection against coming into contact with germs. Any germs that may be on your gloves can be transferred to all other surfaces and items you touch.  Therefore, scientists and the Centers for Disease Control and Prevention (CDC) do not recommend wearing gloves as a preventative measure against Coronavirus COVID-19. 
Although wearing gloves may make you 'feel better', it ultimately does more harm than good. The CDC explains, "most [people] tend to not change their gloves regularly which leads to the contamination of additional surfaces". Gloves transfer germs to any surfaces you touch, (especially your face)! For example, if you touch a surface that has been contaminated with Coronavirus COVID-19 while wearing gloves, and then you touch something else, you have now spread the virus to that surface. You are just as likely to spread those germs as if you had touched it with your bare hands. The only difference is, you will not wash or sanitize your hands while wearing gloves like you would your bare hands.
Another reason wearing gloves is not recommended by experts is because individuals can easily tear and improperly remove them, which cancels out any protection the gloves provided in the first place. Also, the adhesive properties among all viruses differ and it is possible that you are more likely to spread the virus by wearing gloves because those adhesive properties can attach to latex gloves easier than they could your skin. Gloves provide a false sense of security which leads individuals to touch anything they want, including their face, which leads to cross-contamination. This, coupled with the fact that they do not wash their hands as frequently, creates a dangerous increased potential for spreading the virus. Gloves are only good if the person wearing them follows proper protective measures and unfortunately most people will not. 
Experts and the CDC agree that proper hand washing remains the most effective way to prevent the spread of Coronavirus.