Jani-King of Baton Rouge Franchise Owner Disinfects 130 Buildings and counting
Preparation provides opportunities for those ready for the challenge.  Jani-King Franchise Owner Carey Ourso and his team have risen to the occasion in a major way providing a significant impact to his customers along the Gulf Coast.  In fact, to date Ourso Enterprises has disinfected over 130 buildings, with a combined 1.5 million square feet, and they are showing no sign of slowing down.  His early planning and structure prepared him for the opportunity to help.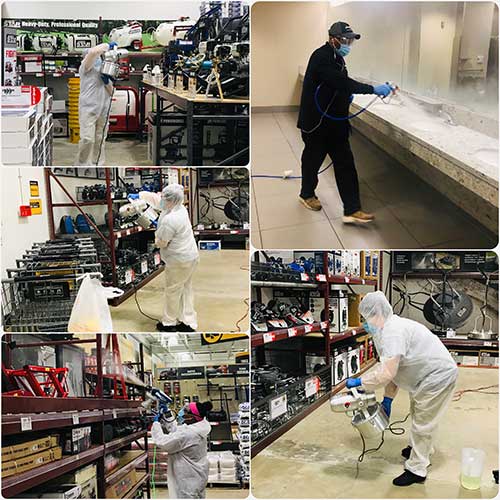 As a multi-unit Jani-King Franchise Owner, Carey understood in the beginning that he would have a superior infrastructure, scope and reach should coronavirus COVID-19 impact his communities.  His teams were trained, educated and prepared.  His footprint stretches from the Texas/Louisiana border to Panama City, Florida and allowed him tremendous reach to mobilize effectively.  And they did.  Carey's teams have disinfected office buildings, transit buses, medical facilities, banks, airports, government buildings, TV Stations, restaurants, military bases, pharmacies, and Fortune 50 retailers.  
As coronavirus COVID-19 started gaining its unfortunate momentum during the month of March, Carey and his teams quickly assembled to develop a strategic game plan.  They purchased additional equipment, PPE, CDC approved disinfectant and told his teams to be prepared.  In coordination with the Jani-King regional offices, they started reading, educating themselves, and training team members on equipment while also dissecting the information pouring out of the CDC. Like many on the Gulf Coast, Carey has seen a disaster or two during his time as a Franchise Owner.  This one might look different, but he knew from experience, that preparation matters.  As one client stated, "Thanks for all the great work Jani-King Team!"