The City of Virginia Beach has enlisted Jani-King as its official clean team for keeping beach areas clean and disinfected. The Virginia Beach Oceanfront is a three-mile boardwalk area in South East Virginia Beach on the Atlantic Coast. Jani-King franchisees and their crews will work in shifts to clean high-touch areas, restrooms and shower towers.
"This is an outstanding opportunity for our franchisees to make a positive impact and to be visible in our community," said Ray Batton, Master Franchise Owner for three Jani-King regions in Virginia. "We are hoping that our performance on the beaches will lead to additional contracts with the city and State. There are many State Parks in need of the same types of routine disinfecting services as we continue to come back from the coronavirus pandemic."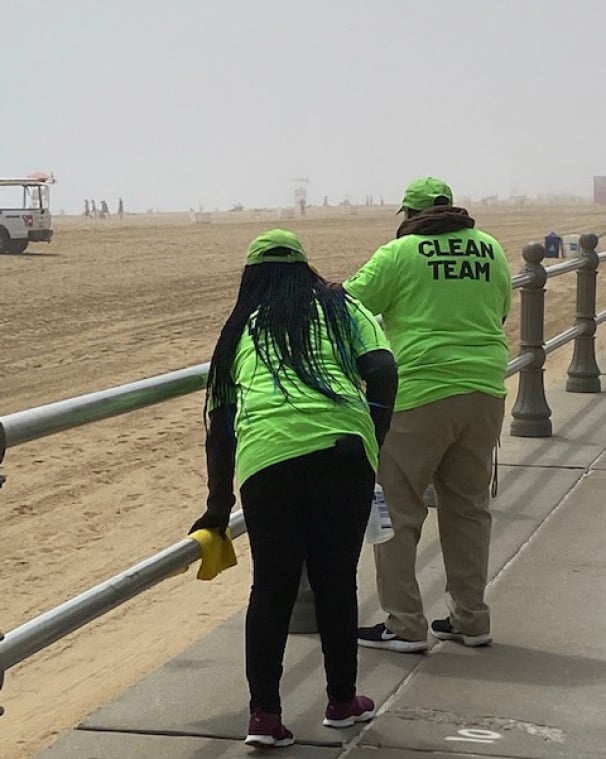 Clean teams are working in two-person teams with a "floater relief team." They cover the five-block area from the Boardwalk to Atlantic Avenue at the Oceanfront and are wiping and spraying down water fountains, foot washes, crosswalk buttons and magazine bins in the area. They also power wash the formal beach access points at Sandbridge and bayfront beaches. Cleaning is done from 8 a.m. to 6 p.m. Monday through Thursday, and 7 a.m. to 7 p.m. Friday through Sunday.