Jani-King's El Paso Office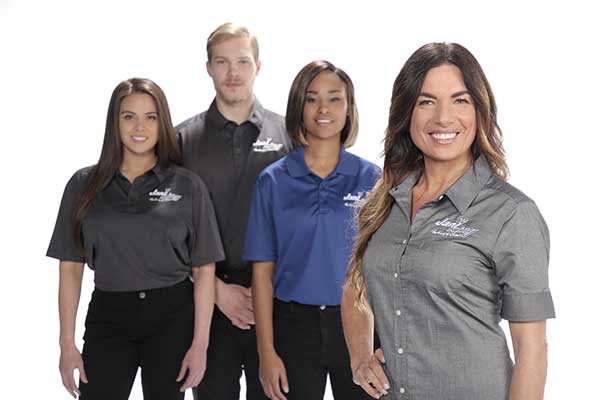 opens Monday, November 23rd making it the 6th location in Texas, along with Dallas, Ft. Worth, Houston, Austin, and San Antonio offices. El Paso's steady population and economic growth year-over-year made it the next obvious location for the commercial cleaning franchisor's Texas expansion. But a corporate office footprint in the Borderplex is also timely in light of increased market demand for cleaning and disinfecting services to combat COVID-19. Jani-King's business model activates local franchisees, who are trained and equipped to provide five-star janitorial services to local businesses using locally sourced personnel. With a vast opportunity for cleaning and disinfecting work across the region, including healthcare facilities, Jani-King may be just the type of company El Paso needs to stay strong during the COVID-19 pandemic. 
More businesses can open safely. 

Health and safety regulations enacted to reduce the spread of COVID-19 have put an undeniable strain on El Paso businesses both small and large. Business owners are adapting to a new and safer way of operating, with a strong focus on more systematic and meticulous cleaning practices. With a new resource to help fill this need, more Borderplex businesses may be able to re-open or increase their hours of operation. 
Changing Business Sanitation Requirements
Regulatory health and safety rules and recommendations change constantly as more is discovered about the virus, and as cases rise and fall.  Access to adaptable and reliable cleaning staff makes navigating these changes less of a headache for business owners and facility managers. Jani-king oversees any and all procedural changes, scheduling, staffing, and quality control. This means that business owners can conserve operating capital and allocate savings toward a COVID-19 pivot strategy. 
Sanitation Standards and Compliance
By leaving the rigorous cleaning and disinfection requirements to a commercial cleaning company with a robust staff and technical skillset to do the job right, businesses can focus on rebuilding. Jani-King's training and certification programs equip technicians to clean and disinfect at EVS standards and in compliance with the strictest regulations.  In turn, this may make a mandatory shut down in  El Paso and Los Cruces businesses with high rates of COVID-19 contraction less likely. 
A shot in the arm for the El Paso economy. 
El Paso stands eager to revive its economy. Amid the COVID-19 pandemic, El Paso's unemployment rate jumped from a historically low rate of 3.7 to 8.7 between September 2019 and September 2020. January's Workforce Solutions' Borderplex annual report predicted a decrease in construction jobs, and COVID-19 hastened the decline for the once-booming construction industry. Construction produced the third-highest number of September unemployment claims. Jani-King's presence in the Borderplex offers immediate work and business opportunities for El Paso's displaced workforce and other people in search of employment. 
New Business Owner Opportunities
For those with an entrepreneurial spirit, operating a Jani-King backed cleaning business may provide an alternative to re-joining the workforce. Jani-King's franchise fees rank on the lower end comparatively and provide heavy corporate support to franchise operators. New franchisees can receive business leads, earn healthcare cleaning certifications, and use Jani-King's billing team to get their new businesses off to a solid start. 
Business Growth Opportunities
Owners of local cleaning companies who are looking to scale their business may appreciate Jani-King's franchise support as well. Cleaning companies that convert to the Jani-King system can take advantage of the higher level of cleaning demands in the COVID-19 market wave while facing fewer roadblocks that fast growth can sometimes encounter. El Paso cleaning business owners can grow their area coverage, hire and train more employees, and provide service to El Paso businesses at the highest standards using well-tested systems and support provided by Jani-King.