After a two week shutdown of non-essential businesses that lasted through the Thanksgiving Holiday, New Mexico's Governor, Michelle Lujan Grisham, announced Monday a plan for businesses to re-open in a tiered system that adjusts restrictions with COVID-19 case numbers. The moves are the Governor's attempt to ward off mass casualties that could result if the spike in COVID-19 cases continues. At the time she issued the shutdown, one in six New Mexicans tested for COVID-19 was positive. While a new battle is being waged against catastrophic loss of life, more New Mexico families must reimagine how they will meet their financial needs.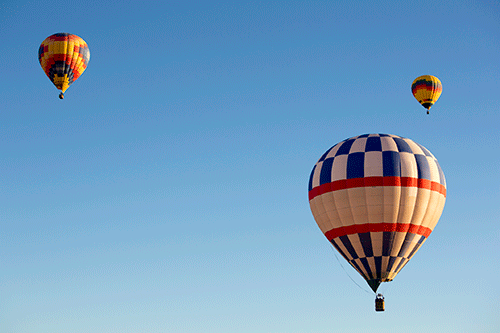 Three industries that provide essential services are giving New Mexico residents an opportunity to remain financially stable. Commercial cleaning and disinfection, delivery and distribution, and personal home care services are all seeing higher employment growth in response to COVID-19. Many of the roles to be filled don't require extensive prior training which means new hires can soon start contributing effectively and earning a paycheck. 
1. Commercial Cleaning Services
Cleanliness has become more important than ever for New Mexico businesses, including health care facilities,  trying to stay open and serve the population. New Mexico leaders have adopted an aggressive strategy to fight COVID-19. Businesses have already experienced one shutdown and are making their way through a second that is expected to last through the Thanksgiving holiday. When non-essential businesses are allowed to re-open they'll do so with strict sanitation and social distancing guidelines in place. Businesses that show higher COVID-19 contraction rates risk being shut down yet again. So, companies that might have entrusted janitorial services to their part-time staff "pre-COVID" are now hiring professional cleaning companies. Commercial cleaning companies can provide a level of accuracy and dependability that many business owners and their customers simply are not willing to risk at the present time. 
Organizations and facilities that have historically relied on commercial janitorial and cleaning providers are now beefing up their coverage. Commercial cleaning companies such as Jani-King's franchisees are supplying clients with increased manpower to clean and disinfect surfaces and populated areas multiple times a day. 
Elio Holguin purchased his Jani-King franchise in Albuquerque and recently relocated to El Paso. He says, "My business has grown a lot since moving to a new market. Part of this growth is from clients who used to ask for traditional cleaning services and have expanded their needs to include disinfection and disease prevention. My franchise provides these services as part of the essential role in keeping our customers' businesses open safely." 
Jani-King Franchise Owners agree the need has created opportunities for every tier of business, from franchise owners to front-line cleaning technicians. Jani-King expects to continue expanding its business footprint across New Mexico even amid shutdowns and the  economic uncertainties that affect many other industries. 
2. Personal Home Care Services
New Mexico has historically hired more home care workers. According to its 2020 State of the Workforce report, population groups aged 65 and older are growing slightly faster in New Mexico than the national average.  New Mexico Department of Workforce Solutions ranks Home Health and Personal Care Aides number one in projected annual job openings with 6,632 jobs coming available each year.
COVID-19 has increased the need for caregivers and home health aides as the elderly population face new challenges to maintain daily living standards and good health. Family members of the aging adults are thinking twice about moving their loved ones to assisted living facilities or nursing homes where the virus has shown to spread quickly. Containing COVID-19 infections is still a concern as winter sets in and case numbers are rising in New Mexico.
Terri Dorkas is the Administrative Director for Home Instead, a company that has provided home care services to seniors across Albuquerque, New Mexico and the surrounding regions for over 26 years. She says," We are getting so many calls and voicemails from people who are moving their family members away from a facility and into a family home. They need to be able to provide the same level of care." 
Jobs in these fields typically involve helping individuals with daily living activities like housekeeping, meal preparation, and hygiene. As the data confirms, COVID-19 has more devastating effects on the elderly population. Personal care roles now play a key part in keeping older, at-risk, individuals out of public places. Tasks might include helping a person connect to the internet for a remote doctor visit, picking up prescriptions, or helping  place a grocery order for delivery. 
Mary Martinez, Home Instead Franchise Owner, says, "We are training new caregivers as quickly as possible to be able to service the increased need. Our caregivers are the backbone of what we do and our biggest asset. They are learning new ways to step up and serve homebound individuals, and I'm so proud of the impact they're able to make in families caring for elderly relatives."
Senior living communities are also relying on caregivers now more than ever to assist residents. Many communities experiencing COVID-19 related staffing shortages are hiring  caregivers to supplement in-house staff. Caregivers are essential given their ability to assist with non-skilled services which frees up skilled medical providers to see more patients. 
3. Delivery Services
E-commerce continues to thrive and more people are adopting this way of buying all manner of products from clothing to dog food. Companies are moving away from global supply chains, to instead build regional logistic hubs that are more flexible and adaptable. New Mexico's climate, location, and transportation infrastructure have already made it an ideal place for the warehousing and manufacturing industries to take root. Now more companies can take advantage of these solid resources as they restructure their logistical needs and order fulfillment. What does all this mean for New Mexico job seekers? More workers are needed to support this shift in the supply chain. And right now, essential food and healthcare supplies can't come fast enough. Logistic companies are investing in manpower and technology to meet quick deadlines as well as support more homegrown supply chains.  
Direct-to-consumer delivery services are also looking for employees. Supermarkets are hiring in-house shoppers to fill online orders for delivery to pick-up parking spots. Instacart and other crowdsourced service companies are beefing up staff to fill grocery home delivery orders.  Other crowdsourced delivery models like Uber Eats, GrubHub, and Favor are expected to grow as consumers, including those who may not have tried these services otherwise, are adopting a new way of receiving goods straight to their couch or home office during the COVID-19 pandemic. User satisfaction surveys indicate the remote order trend may be here to stay, which creates job security. 
Fighting COVID-19 doesn't have to mean a shutdown in income. Each one of these industries has job openings that can assist  families in financial distress or for people wanting additional security to help them weather uncertain job markets.