This month, El Paso's quality of life venues are opening in time for spring and summer fun. Venues to open this April include libraries, recreation centers, the El Paso Zoo, and the City's museums. Waterparks will open as well when the weather allows. The warmer months of 2021 will bring people out of their homes to enjoy all El Paso has to offer. And after lockdown, we're guessing these experiences will taste a little sweeter.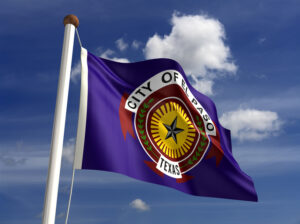 What a pity it would be to have our recreational luxuries snatched away again if the freedom brings with it another virus outbreak. That's why Jani-King's El Paso franchisees are preparing for a full-court press to keep public venues open and safe for visiting patrons. 
Heavy Lifting for Clean Recreational Venues
Right now Jani-King is preparing to service public-facing facilities and venues with an enormous amount of cleaning and disinfection resources that include advanced equipment, EPA-approved cleaning agents and supplies, and highly trained cleaning personnel. What patrons don't know (and we like to keep it that way), is that it takes a concerted effort to maintain safe cleaning standards in venues frequented by the public. There are a lot of reasons for that. 
Places that are popular with the public are open for long hours and welcome many different individuals throughout the day, night, and weekends. That means a lot of people's RNA is coming and going in high traffic venues which can create the opportunity for different pathogens to be transmitted between individuals. 
Additionally, patrons may try to social distance 6 feet as best they can but, there are still places in most establishments where bottlenecks can happen and people tend to congregate together, throwing the 6 feet rule out the window. The whole venue may be full of people that occasionally forget to observe social distance rules because they're wrapped up in having a great time, especially after months of isolation. 
Other reasons potential health risks occur have to do with patrons' behavior. A  person attending a concert could be invading others' space and spreading germs while completely oblivious. At recreation parks, kids can slip away from parents and mix around with other youngsters even though they've been warned about safety rules. You just can't control all human behavior in recreational venues. 
Strategic Approach to Clean and Safe 
For these venues to remain safe, it takes a special kind of vigilance that Jani-King knows well. We've built our reputation on servicing venues that welcome over 100,000 people at one single event. There's a delicate dance we do when cleaning and disinfecting areas precisely, and thoroughly, while not taking away from the venue's entertainment value. 
And there's plenty of entertainment to come! During the course of last year's pandemic, El Paso's city agencies were not deterred from completing the quality-of-life bond projects which expanded and improved El Paso's libraries and museums. Additionally, the El Paso Zoo features a $56.6 million dollar upgraded experience that was completed just prior to COVID-19's onset in 2020 and is now finally available for full public use. 
El Paso patrons are going to show up to quality-of-life venues this spring and summer starved for enrichment. They're looking for activities to remind them of pre-pandemic times, yet they want to know it's safe to be out in the aftermath. 
When it comes to quality-of-life venues, cleaning and disinfection need to happen seamlessly by cleaning technicians that care about preserving the experiential goals of the facility. Jani-King's local technicians are highly trained members of the El Paso community that are on board to keep pathogens at bay for others and for their own families that benefit from having local attractions open to enjoy. 
Jani-King says "Let the 2021 fun begin!"