As a Jani-King Franchise owner in El Paso, you're seeing history being made with the rebound that is taking place among El Paso's business community. More business owners and managers of local establishments are watching their businesses return to life as the COVID-19 vaccines make their way through the local population. El Paso County Public Health reports that over 250,000 El Paso residents are already vaccinated. Additionally, warm weather and the end of the school year also encourages people to get out in search of entertainment.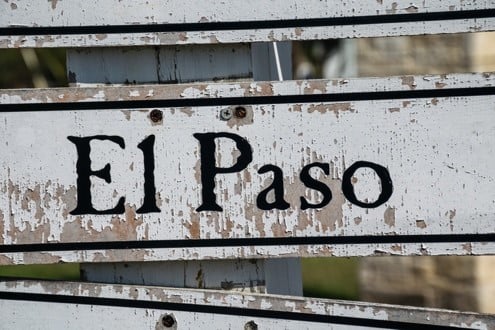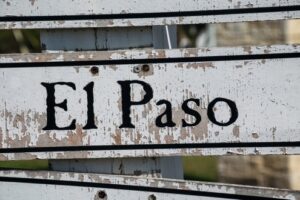 El Paso's Jani-King franchisees are rolling up their sleeves and planning for a prosperous next chapter. The results of last year's economic shake up are starting to reveal new pathways to advance Jani-King's footprint across the El Paso and Borderplex area. Below are two new opportunities our analysts have identified for Jani-King franchisees to take note. 
#1. Industry Expansion Opportunities
Some industries continued to thrive and even grew during the COVID-19 pandemic due to  their ability to meet critical needs and their ability to quickly innovate. Albertsons Supermarkets, for example, supplied food and necessities like pharmaceuticals and cleaning supplies to the local community as other non-essential businesses were forced to stop operating. Albertsons continued with their expansion plans through 2020's Pandemic and on April 7th opened its 8th El Paso location. Essential and forward thinking companies like these across El Paso are opening additional locations and expanding area coverage. Jani-King Franchisees that already provide service for these companies are likely to see expanding service requests by proxy. 
Speak the Corporate Language
The important thing for Jani-King franchisees to remember is that in order to help companies in high growth mode have quick and effective implementations, they need to make sure they communicate to those  teams in charge of expansion. They must emphasize that Jani-King's part  is a simple, turnkey process that only strengthens their upside. If you can help to reduce friction and simplify the opening and operation of a new location, they'll regard you as a trusted asset that helps them put their best foot forward, and it means one less decision to make. 
Sniff Out Proxy Growth Opportunities and Build the Foundation
Right now, begin to take inventory of advantageous enterprises in your book of business. Make a point of checking in with your highest level report in the organization and  begin to plant the seed about the  expansion support that Jani-King offers. Ask insightful questions about their plans to make the most of the current market conditions in El Paso and offer your skills as a support to their plans. Fortunately, there are countless examples you can use to illustrate the successful expansion support Jani-King has provided to businesses in an array of industries. The experience that your El Paso franchise can draw from offers a unique level of expertise and reliability other cleaning and disinfection providers simply don't have. 
#2. Supplementation Opportunities
Supplementation has always been an option that brings in Jani-King clients, but it's a need that skyrocketed over the first quarter of 2021. El Paso's restaurants and retail shops are struggling to bring back employees. Some analysts blame stimulus checks for the unemployed that were provided as part of the 2020 Coronavirus Aid, Relief, and Economic Security Act, also known as the CARES Act. The amount paid in stimulus checks is more than the pay rate for service jobs which may  encourage some people to remain off work, because their paycheck would be less than the check they're receiving from the government. The present staffing difficulties and present a unique opportunity for Jani-King to supplement the workforce where cleaning and disinfection is needed at public establishments. Supplementation in this recovery phase can really help a small business out, as many are running on a skeleton crew or even with the business owner alone. Supplementation can bolster Jani-King franchise growth in a few different ways.
Can Spark a Young Franchise Growth Spurt
For new Jani-King franchisees, this is a great time to start building relationships with local business owners in great need that may not  have considered outsourcing their cleaning until this current challenge presented a shortage of staff willing to work. It could be a smart move to step in now and show these local businesses the Jani-King difference so that when employees decide to come back to work, they'll stick with a professional cleaning and disinfecting provider for the obvious value and quality.
Veteran Franchises May Branch Out
If you're a veteran franchisee that generally focuses on larger businesses and corporations, think about adding some local small businesses to your book of business. Small businesses account for about
18,000
brick and mortar firms in El Paso County, and they're vital to the local economy. Your Jani-King franchise can help to ensure some of these firms remain afloat which benefits the entire community.
New Franchisees Can Start Strong
Lastly, if you're thinking about joining the Jani-King team as an owner of your own Jani-King franchise, then it could be advantageous for you to go ahead and make the decision now. Then, be sure to add local small businesses to your marketing plan as a target market with good growth opportunities. Right now it's easier than ever to use the current relationships you have with your local business community, the places you shop and spend time, as convenient spots to approach and win new business from the start.