Daltile provides ceramic, porcelain, mosaics, and innovative surfaces for home and commercial environments. El Paso is home to two of the over 300 Daltile stores across the United States. We sat down with Store Service Center Manager Joseph Cepeda, also a Jani-King of El Paso client,  to understand how his retail location and his team survived and thrived through Pandemic related challenges, and why they're never going back to in-house cleaning and disinfection.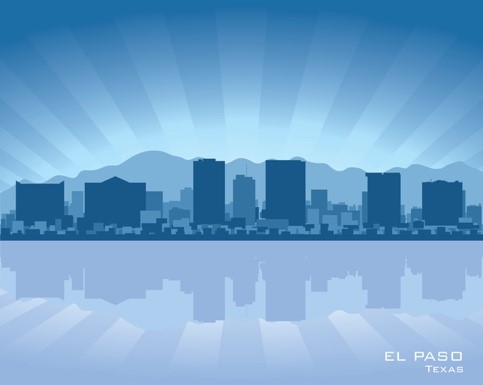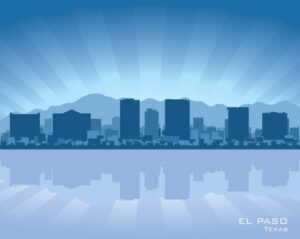 Cepeda has been in the tile industry for 25 years. He says, "It's a good company to work for. They make decisions with their employees in mind, which is good. A lot of loyalty here at our store. People don't jump ship and go to other providers. Three employees have been here over 25 years. That's good for new employees to see, and they learn from our veterans."
You were managing your Daltile team as COVID-19 set in over last year. How did business operations change? 
Cepeda: We typically have a lot of interaction with walk-in customers, homeowners, contractors, home builders and installers. So a lot of the one-on-one interactions became isolated, happening out the window. And at one point it was something that we stopped offering until more was known about the virus. 
Our clientele are people that want to see and touch and feel. They want to make sure what they see is what they get. We had to tell these customers, "Look I don't have the sample for you to see. I can't let you in the store." And that felt awkward because we've always wanted people to come in and see products for themselves. 
We started sending customers photos. And a photo can be lighter or darker than the real product. Customers couldn't be sure of what the true color would be. They would have to take our word for it. 
And a lot of that is where our expertise came in. We would focus on the customers and help them feel comfortable letting them know, "Look, it's going to match. That's the color that you're looking for." 
A lot of customers still wanted to see the samples before they made a final decision. So, we started sending samples by UPS to customers, which is a new service that we're going to keep offering. 
Typically a tile customer takes about a week to two weeks to gather up the samples and decide what they're looking for. In this case the showroom wasn't available, and customers were looking at samples on the computer or we were shipping out samples. So decision making was taking longer than usual, about 3 weeks. 
Data shows that El Paso's construction business remained relatively stable through the Pandemic. Did your store benefit from that, given its role as a supplier?
Cepeda: Our branch does a lot of the school districts in town and larger commercial projects that require forklifts. When COVID-19 first hit in March and April of 2020, I saw business slow down more than ever in my career. But in May and all through that summer Daltile's business surged. 
Where the contractors typically have to manage crowd flow in restaurants and schools to finish their installations, in this case the schools were closed and the restaurants were all closed, or at least not having people inside. So they were able to install much faster. Some restaurants took advantage of the time they had to be closed to remodel. 
We started having walk-ins pick up a little later on after our store made the decision to open the showroom back up for customers at limited occupancy. From April to December the show room was always full to our limit on capacity. Homeowners wanted to remodel bathrooms and we saw a lot of fireplace remodels happening with homeowners. 
What was it like for your employees that were serving customers as COVID-19 struck El Paso? 
Cepeda: March, April, and May [2020] were the toughest months for us because no one knew what to expect. We had to take precautions as quickly as we could. We ordered gloves and cleaning supplies for employees. Unfortunately we had a couple of employees that had COVID, and that's when we brought in the electrostatic spray service that came and disinfected our store. That was the time when I thought just doing this ourselves is not going to protect my employees and keep customers safe. 
So we started looking into a cleaning service that would provide all that. Because even though we were ordering our hand sanitizers, gloves, masks, lysol wipes, etc., it just didn't seem like it was enough. The fear was still there because we didn't know where all of our visitors had been. People walked in and we had no control of where they were going or what they were doing. 
In August and September our corporate office gave us the control to make the decision whether  we were going to open up the showroom floor. Because of the surge we were having at that time, I made the decision to keep our doors open for appointments only at first. Even then it was kind of stressful. We would temperature check our guests before they came in. Some were over 100. It was hard to tell them they couldn't come in, but it was important. We were all tense while conducting business. We were helping customers and in the back of our minds were all those possibilities and worry. It was tough. Not to say that everybody was out visiting each other or at the mall, but we just didn't know. In August, September, and October we were having a spike here in El Paso. 
How has using Jani-King of El Paso been working for your store?
Cepeda: Since bringing in Jani-King, our facility looks 10 times better than it did even a year ago. Just having regular maintenance has done a lot of good. We were coming in ourselves one time out of the month, six of us, at 6:00 in the morning to clean. We got nowhere close to how clean the facility looks when we come to the store Monday morning. We see how clean the facility looks, how neat, and how tidy. The smell, the aroma in the facility is something that I guess we never knew we were missing until we had a service. For me as a manager, knowing that it's cleaned every Monday gives me some peace of mind. We can focus on getting through the week, and it's not a major concern in the back of my mind because I know the showroom will get cleaned every Monday. 
What does "normal" look like right now for you and the Daltile team? 
Cepeda: We still have signs up that say we will temperature check our customers. We don't always do it, but we still reserve the right to do it. We know that we've done everything we can here at the store. 
Our online orders have increased and mail samples will continue so customers that are still uncomfortable coming into the store will always have the option to buy remotely. 
We finished with a strong 2020 even though COVID-19 affected us in the beginning. Once the surge started it hasn't stopped. We see construction picking up even more and we're expecting a great 2021. I'm proud of my team.