–By Katie Johnston, Regional Director of Shreveport–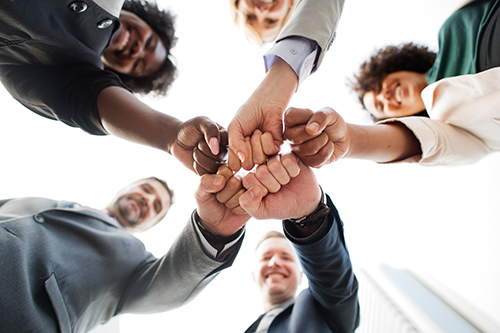 If you are like me, when you first re-entered the field and started visiting customers again, one of the first things you encountered was that no one was shaking hands. Automatically my hand would extend for a handshake and the other party would instinctively reach back out until one or both of us realized what we were doing. There would be an awkward laugh by both parties and then we would find ourselves elbow tapping, toe-tapping, or fist-bumping. As we move into what is being dubbed our "new normal" in the business world, it seems as though fist bumping is here to stay. As you embrace the fist bump and you find yourself bumping your employees, customers, and regional office team members during hellos and goodbyes, I challenge you to live by a new normal with a new definition of F.I.S.T.
F
Fundamentals. We have to rely on the key pillars of what we do. Cleaning has been at the forefront of conversations for months now. Their employees expect and more than likely are demanding healthy, clean facilities to work in. Let's make sure the cleaning schedule and account analysis will be your best friend. If it's on the schedule, do it. If it's not and the customer is requesting the work let's get it quoted. Policies and procedures are more important to our customers than it was previously. 
I
Intent. Everything that we do must be done intentionally. Every clean, every conversation, every request handled with the utmost care. Our customers are paying closer attention to budgets, relationships, and cleaning than ever before.  
S
Service. Service is our mission; we strive to provide our customers a level of service that is unequaled in our industry. We aren't physically selling a good to our customers, we are providing a service to them. Service inherently is unique to every clean. The buildings that we clean will never be found in the same state or condition from one clean to the next. We should strive to provide the best services possible every clean. 
T
Trust. All three parties involved in our cleaning agreement must have trust in each other. Without trust, we will not be permitted into the buildings that we clean. They are also trusting us to fulfill the duties of the agreement. We have to assure our customers that we are strong in both character and ability to continue to earn the right to be in their facilities.