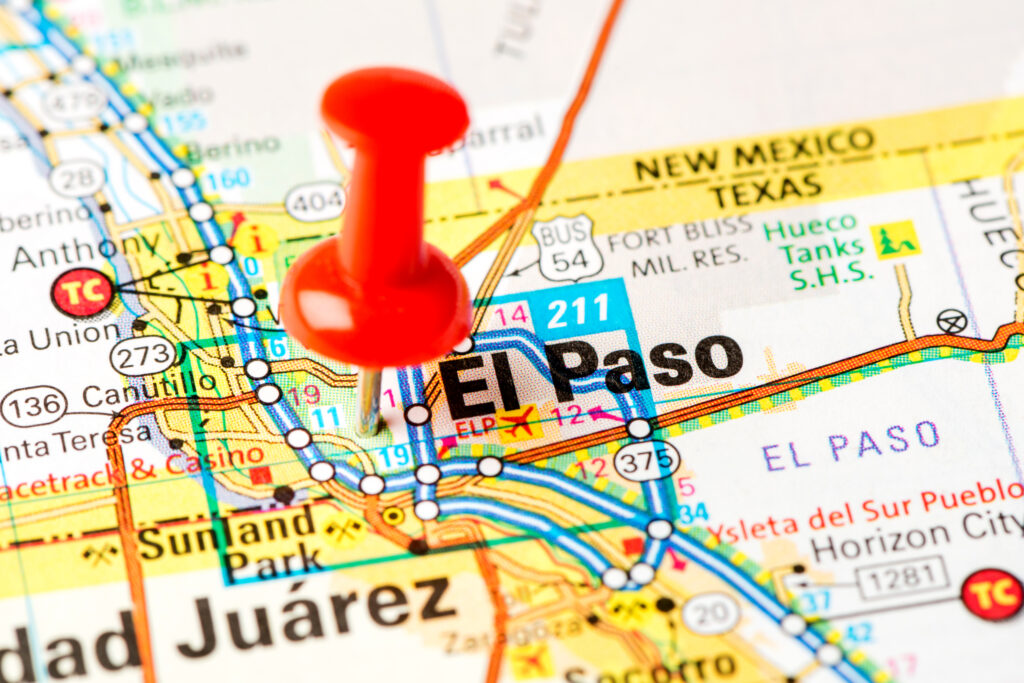 Whether you have owned your El Paso cleaning company for many years or you're just starting one now, you may have overlooked the franchise option. New cleaning service business owners are sometimes so excited to begin working for themselves that the franchise idea seems too corporate to consider. Older, more established, cleaning companies may simply assume a franchise would have nothing more to offer them. But with El Paso's current business climate heating up, it may be time to take a closer look at the franchise option to fully understand what it offers.
When City Manager Tommy Gonzalez unveiled the City's plans to dial back restrictions earlier this year, he explained that El Paso is uniquely poised for a strong rebound. Unlike other cities and states across the US, El Paso does not have a financial deficit. As businesses get back to servicing consumers, El Paso as a city is able to support the local business community and foster economic growth. Many businesses are already actively in growth mode to make up the lost ground in 2020, and the statistics show. In April the El Paso business cycle index rose 11%. A Jani-King franchise might be just the sort of structure and support your cleaning company could use to leverage the opportunity created by the post-COVID business climate.
When it comes to the franchise strategy, here are 2 critical questions to ask.
#1. How effective is your marketing?
Does your client load justify the amount of marketing dollars you're spending to bring them in? How are your customers finding you? How much do you spend on marketing? The U.S. Small Business Administration recommends spending 7 to 8 percent of your gross revenue on marketing and advertising if you're doing less than $5 million a year in sales and your net profits, after expenses, is between 10 to 12 percent. That's a big chunk of money. And it doesn't count any salary you might pay a Marketing Manager that helps the business make effective marketing decisions and purchases while activating and maintaining your marketing engine. If your investments are paying off in more gross revenue and net income then you might be doing ok alone.
But, independent cleaning businesses that are in the earlier stages often run into challenges with regard to their marketing. In many cases the business owner is also a cleaning technician, so there isn't a lot of time to devote to staying up on marketing trends, or even to initiating marketing plans in the first place. Marketing actions that do happen may not be monitored well, so it can be easy to waste money on ineffective initiatives. Brand new cleaning businesses don't have revenue coming in to support a marketing budget, so growth in the beginning often depends solely on word of mouth. Word of mouth is great, but it will take more than that to capture the market share that presents itself in El Paso's current growth economy.
Jani-King offers a life raft to any cleaning business owner that feels like they're drowning in marketing challenges. A Jani-King franchise conversion brings instantaneous name recognition along with a strategic marketing machine that runs on its own, so the business owner can focus on the skills they bring to the table. Jani-King handles the search engine optimization (SEO), website, sponsorships, sign presence, and a variety of other communication between your Jani-King business and the marketplace. The marketing decisions being made are calculated and data driven, so they're effective! A new business owner that starts out with a well-oiled marketing machine is much more likely to meet and surpass their growth goals.
And if a well established cleaning and disinfection provider does the math and finds their marketing budget doesn't bring results it should, Jani-King can offer this business a rapid solution to develop new business and help the business achieve its potential.
#2. Do you really want to grow your business?
It might sound like a funny question, but not every business owner wants to grow. Some have made the conscious decision to stay at a client load that is comfortable for them given the work that it takes to maintain it. They imagine that growth would impact their quality of service or their quality of life, that one or both of these would suffer. A Jani-King franchise model is one that teaches business owners to reap the financial benefits of growth while preserving the quality of service and quality of life they want. Actually, all three of these should grow as the Jani-King franchise expands. With Jani-King's support, cleaning services become capable of providing a more robust line of services and reliable results that clients immediately notice. Other responsibilities, including customer billing and marketing, can be handed over to Jani-King, so 45 years of experience transmits not just to field work, but in-house business operations.
One thing to ask yourself is, are you fully committed to the change that growth would bring? Because while your life might get easier, your role might shift a little.  You may continue to clean alongside your team, or you might choose to step into a management-centered role with fewer  or no hours spent actually cleaning and disinfecting. You won't be wearing the accounting, bill collections, and marketing hats anymore, as you'll hand those over to Jani-King's specialized departments. For some business owners this comes as a huge relief, and for others letting go of those responsibilities can be bitter sweet.
Here's the deal.
Jani-King is looking for new franchisees to service the growing need in El Paso. For any cleaning business owner thinking about a franchise option, we want to provide an opportunity for you to explore Jani-King's advantages and learn more about what a transition process would look like. We also want to talk to El Paso's new entrepreneurs to make sure that all the Jani-King Franchise benefits are fully explained. We are excited about the growth taking place in El Paso! We can all make the most of it by fully exploring the options available to seize it's economic value.