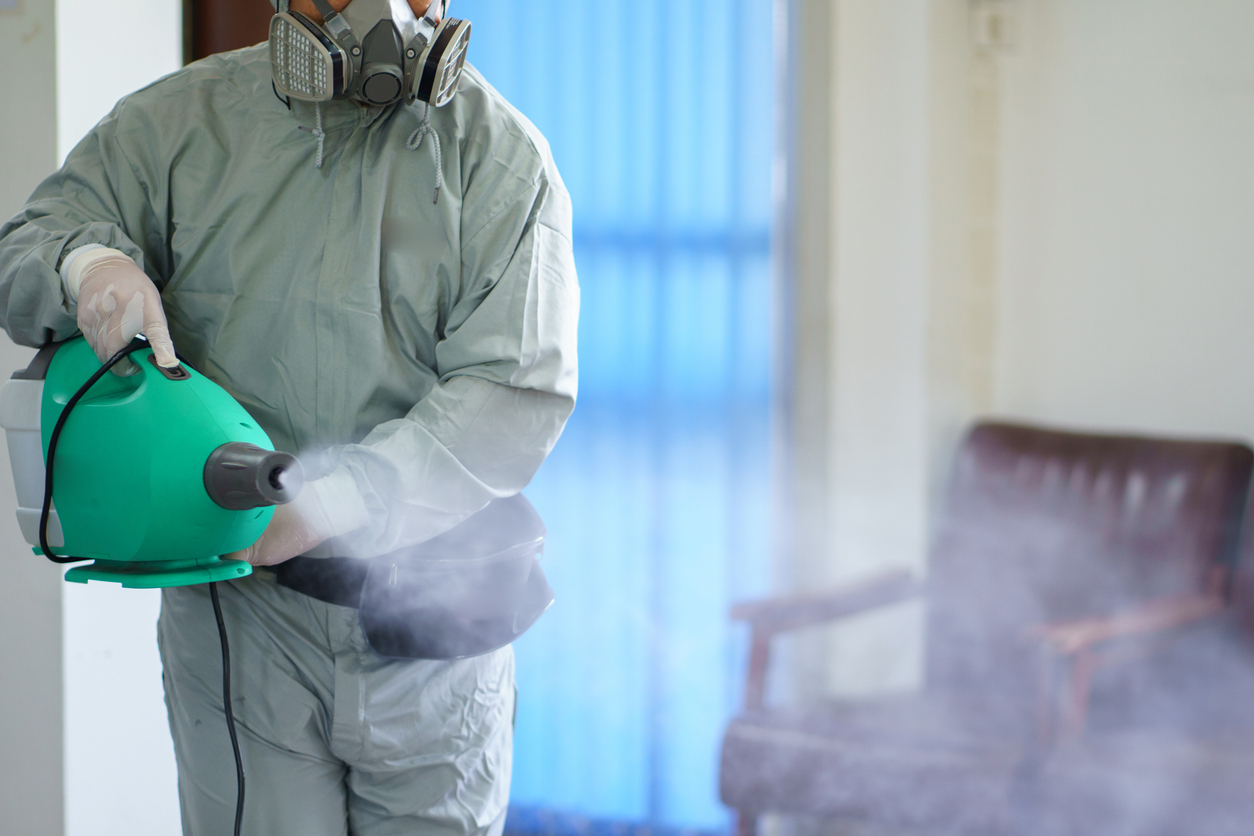 A New Surge in COVID-19 Cases Reinforces the Need for Professional Services
Due to an easily transmissible strain and stalled vaccination numbers, a new wave of COVID-19 cases is hitting countries across the globe. It has made developing Delta variant disinfection plans and services critical as many locales are fighting to hold off a return of shutdowns and other preventative measures.
There's little doubt the United States' ongoing battle against the pandemic has hit another crucial juncture. Data indicates active cases are climbing rapidly in many parts of the country, and both the daily new case numbers and 7-day averages are much higher than at this same point a year ago. As of Aug. 19, the number of daily active cases had increased 47% in just two weeks; the number of COVID-related hospitalizations has risen 56% over the same time span.
The Delta variant, a strain of the original COVID-19 virus, was expected to negatively impact the nation's fight with the pandemic. First identified in India in December 2020, the Delta variant has swept rapidly across the world since. For instance, the first Delta case in the U.S. was diagnosed in March; by early summer it was the most dominant strain of the virus in the U.S. The Delta variant (also known as B.1.617.2) can spread more easily than the original stain, according to the CDC, and contains mutations on the spike protein which make it more likely to infect human cells. In short, it's more easily contracted and more easily spread to others.
But why does this matter to you and your business? Having a Delta variant disinfection plan in place now can mean the difference between remaining open — or having to close your doors — when positive cases spike in your community, or show up in your facility. 
With many companies having recently returned to in-office operations after pandemic restrictions were lifted this spring, now is not the time to take any chances when it comes to safeguarding your place of business, your employees, or your customers. The Delta variant's increased likelihood of more serious impacts for individual patients, and its ability to spread more quickly, means even more emphasis must be placed on preventative measures.
Make sure your workplace is ready. Contact us for a complete return-to-work checklist.
Trust a Leader in Delta Variant Disinfection Services
Jani-King is a leader in developing proactive responses to the myriad challenges presented at every stage of the pandemic, and has helped many businesses remain open through a comprehensive suite of professional cleaning and disinfecting services. Those attributes remain despite the new challenges.
Jani-King has compiled a collection of resources for customers and franchisees alike to learn more about the latest phase of the pandemic, and how to develop Delta variant disinfection programs to prepare for it. With planning, execution, essential equipment, and proper techniques, Jani-King will make your facility more resilient in protecting against virus threats.
Free Assessment
Begin with a no-obligation assessment of your facility. We'll examine and catalog the number and types of surfaces, the volume of foot traffic, and much more to determine risk assessment scoring prior to executing our professional disinfecting services. The process includes reviewing high-frequency touch surfaces, such as door knobs and handles on doors and entrances, elevators, light switches, handrails, bathroom fixtures, and much more. This will help to determine what needs to be cleaned first and most often, how areas will be disinfected, and what resources will be needed.
Powered Applications
Jani-King will use powered equipment to implement Delta variant disinfection plans. This includes essential instruments such as fogging equipment and electrostatic sprayers. Electrostatic sprayers enable approved and proven disinfectants to more effectively coat and cling to hard, nonporous surfaces ensuring quick and effective application even in large or harder to reach areas.
Manual Disinfection
As effective as the powered applications are, there's no true substitute for manually applied disinfecting. Using FDA approved disinfecting agents — which will kill the virus (SARS-CoV-2) that causes COVID in a single minute — our professionals will apply the disinfectant with spray bottles, and then wipe away the remnants with cloth after observing the proper dwell time. It's a complete technique that will cover every nook and cranny.
Hydroxyl Generator Placement
This line of sanitizing devices is powered by high-energy ultraviolet photochemistry, and will attack viruses, bacteria, mold, and other pathogens in the air, and on surfaces and fabrics safely. By generating atmospheric hydroxyl radicals, a powerful sanitizing oxidant, you are able to provide consistent disinfecting coverage in small enclosed spaces or large conference rooms.
Standard Cleaning
Jani-King will also offer our full slate of standard cleaning services and products, and they remain a necessary pillar of any disinfecting strategy. According to CDC guidelines, cleaning processes should occur before disinfection and proper cleaning will help improve the effectiveness of disinfecting agents in killing pathogens on surfaces and objects. The last year has demonstrated that consistent cleaning is a basic, easy-to-achieve defense against workplace spread.
Put our healthcare expertise to work. Get a free quote now.
Work with Jani-King of Cleveland for Delta Variant Disinfection
There is no industry or facility that won't benefit from our professional services. Whether you're located in an office building, a strip mall or business complex, run a restaurant, own a coworking space, or operate in any other type of work environment, cleaning and disinfection services help protect everyone associated with the facility, and are more important than ever with another pandemic surge in play.
Jani-King of Cleveland has provided needed commercial cleaning and disinfecting services for more than 30 years, and our status as a proven, dependable partner was essential for many organizations in Northeast Ohio over the past year. With proactive corporate support, ongoing and evolving knowledge on the latest techniques to fight virus infections, and critical guidelines for franchises, we're proud to remain the partner you need moving forward.
Contact Jani-King of Cleveland today to learn more about all we can do for you and to secure a free consultation on needed Delta variant disinfection services.
Jani-King of Cleveland offers commercial cleaning, janitorial services, and franchise opportunities in Cleveland, Ohio and the surrounding communities. Contact us today to learn more.