-by Bryan Battaglia, Executive Director of Montgomery/Dothan-
How do you assess yourself as a leader? Being able to honestly assess yourself as a leader will empower you to lead your team. There are five essential leadership skills and practices we should focus on:
Self-development
Team development
Strategic Thinking and Acting
Ethical Practices
Innovation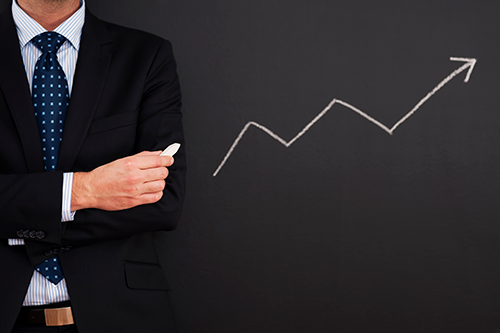 Self Development—Businesses today operate at warp speed. You should set aside a half-hour a week to focus on yourself and your leadership skill development. Learn something new or take time to plan for the week ahead of time. Seek out to learn with online resources and videos. Set aside time each week to prioritize what you want to achieve in the week ahead. This helps you become more intentional in your actions for that week. Set a strategic action to what is important for that week. This will help when you are flooded with communications and multiple fires to put out. We all know in our industry this causes us to be reactionary to things and we lose focus. Having a plan ahead of time will allow you to get back on track.
Team Development—Equally as important as your own development is the development of your team members. Some of the most successful managers today are adopting a leadership approach that comprises of partnerships with employees. Leaders that embrace a developing partnership with their employees work together to develop and achieve goals that allow employees to take a more independent approach in completing their work. Job-hopping trends continue to increase so retaining talent is more important than ever. Leaders should meet with their team members regularly to discuss the employee's interests, ambitions, and goals in order to work together to develop a path with resources to get there. Your responsibility as a leader is to set a platform for your employees to learn and achieve whatever it is they desire.
Strategic Thinking and Acting—We must remain responsive to change, which is why strategic thinking is among the most highly effective leaders. Strategic thinkers take a broad, long-range approach to problem-solving and decision-making that involves objective analysis, thinking ahead, and planning. You must set a vision and be clear about what it means and everyone's role in achieving that vision. Thinking ahead and planning is essential for problem-solving and making decisions.
Ethical Practice—Ethics are often dictated by the organization through written policies and procedures that leaders should learn and periodically reference. Many leaders are aware that these policies exist, but only seek them out in times of crisis. We as leaders should familiarize ourselves with the policies and procedures so we are prepared when an ethics situation arises. Leaders set the standard for teams based on their values. The things we talk about, do, and allow, all become part of your team's culture.
Innovation—For us to keep pace in today's competitive marketplace, innovation needs to be a priority in your organization. This starts at the top. It's easy for us to get stuck in a rut performing our everyday responsibilities because people are creatures of habit. Innovation is a good way for leaders to change things up and try something new. This can sometimes lead to great ideas and better methods of accomplishing things. 
As a leader, create an environment in which your employees feel secure in trying something new. It may not always work and if it fails, learn from it. The best leaders are ones that constantly learn and develop new skills or better ways of accomplishing existing skills. Assess yourself and be honest with yourself as a leader. This will make you a better leader now, and into the future.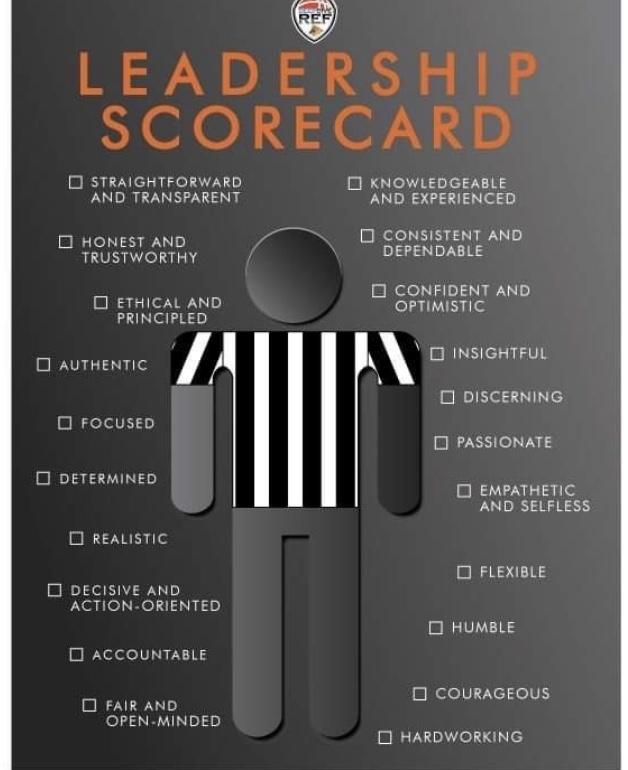 I've attached a leadership scorecard that I use to assess myself – I hope you find it as helpful as I have.