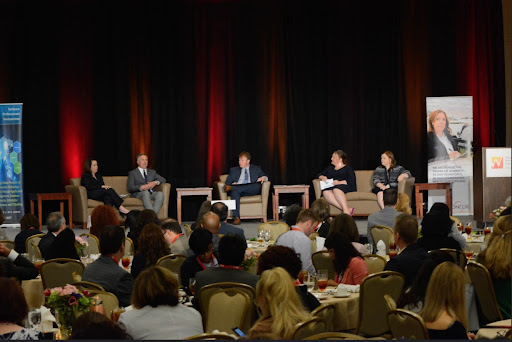 Did you know that 30.8% of U.S. franchises are minority owned? If you're a Jani-King of El Paso franchise owner who is one of the following:  a woman, minority, or a veteran, then you can take advantage of Supplier Diversity programs available to you. Supplier Diversity programs are designed to offer historically disadvantaged groups a fair seat at the table when vying for corporate or government business. These special programs are offered in both the public and private sector. Government entities with Supplier Diversity purchasing programs include the City of El Paso's local municipal services as well as all federally funded establishments like the El Paso Airport Administration and Sun Metro, El Paso's Mass Transit Department. 
Additionally, most large corporations have taken on the mission to extend opportunities to traditionally underserved populations, making sure they are fairly represented in the purchasing process. That means that large brands like Walgreens, FedEx, and Verizon to name a few are looking for diversely owned companies to fill the needs of their local El Paso area stores. 
If you fall into one of the diverse business owner categories and this is news to you, then follow along for tips on how to take advantage of business opportunities designed specifically for you to attain more business for your Jani-King of El Paso franchise.
#1. Connect with Other Diverse Suppliers
Several national organizations exist to represent specific groups of diverse business owners, the biggest being: National Minority Supplier Development Council (NMSDC), Women's Business Enterprise National Council (WBENC), and National Veteran-Owned Business Association (NaVOBA). Jani-King has a presence on behalf of our diversely owned franchisees at the national level, which is passed on to our local outposts (you). 
As a diverse business owner, you can plug in to the local chapters of any and all groups that apply to you. Doing so can enrich your local network of business relationships with other diversely owned firms. Members often do business with  one another, creating a healthy and vibrant business ecosystem. You will want to take part in that ecosystem. Each organization has an extensive business directory that members can access for marketing and outreach between one another.
Here are a few local chapters of diverse business groups you may want to consider joining. 
Southwest Minority Supplier Development Council 
Women's Business Council Southwest
Veteran Business Association of El Paso 
#2. Get Certified and Registered to Provide Your Cleaning and Disinfection Services
These local chapter organizations will also alert you to El Paso area networking events designed to connect your business with corporate purchasers in and around the El Paso business region. It's important to consider getting the official certification that proves your business is diversely owned. Both the national and local level associations can assist you in the certification process. It's important because many of the corporate brands and ALL government entities ask that you register your Jani-King of El Paso franchise on their Supplier Diversity online portal where your officially verified credential is required. 
It also pays to register your Jani-King of El Paso franchise with any and all corporate businesses that have a presence in El Paso. These brands have purchasers that use their supplier directory to quickly find your business when they need cleaning and disinfection services at an El Paso area location. 
How do you meet these corporate firms? Well, you can meet company supply chain managers face to face or by video conference at the numerous networking events which are held by your diverse business organizations throughout the year. It feels kind of like speed dating, but the potential upside is too great to not put yourself out there. The fact is, corporations are looking for you! They want to know who you are and the ways that your Jani-King of El Paso franchise can help them at their area locations. Make a point to attend in-person or virtual networking events to introduce yourself and gain lists of all the corporations in the El Paso area buying from diverse suppliers like you. Then make sure to register with each of these companies as a supplier or vendor through their supplier diversity database. Here is an example of the FedEx Supplier Diversity registration portal. 
You can also add your Jani-King of El Paso franchise to the City of El Paso purchasing department directory of local providers and the vendor list for El Paso County so each entity will know that you're ready to assist any local government facility. 
In Summary
If your Jani-King of El Paso franchise qualifies as a diversely owned business, then why not take advantage of the Supplier Diversity programs afforded to you? You can bet your competitors are doing what they can to gain an advantage in the marketplace, and you can too! 
Make sure purchasers know you and your passion for excellence by plugging into your network. Make sure they know how to find you by registering your business on their purchasing directories. Through more contracts being awarded to diversely owned companies, city governments and corporations can help lift historically underprivileged groups into prosperity while also receiving high quality goods and services they, and you, provide.