by Chance Mercante, Regional Director of Mississippi
---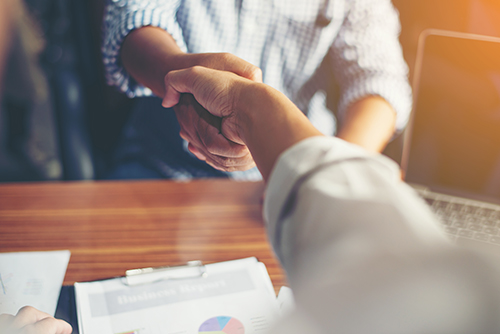 In today's ever-changing custodial market, our efforts to gain trust and respect with customers, suppliers, and competition are vital. Relationship building is a top priority in today's world. Without the relationships in business ownership, we have acquaintances within our businesses.
As franchise owners, you should take advantage of every opportunity to gain trust and build rapport with each customer willing. Below are a few things that can help move you out of your comfort zone.
Jani-King Gulf Coast asks that you meet with your customer monthly and provide that meeting note in the form of a monthly service evaluation to your regional office. During that meeting, as franchise owners, you should:
Call and schedule a time a meeting time with your customer.
Make your scheduled time and do not be late.
Begin the relationship process.
Do an honest assessment of your location, communicate your findings, and deliver on your promise.
Delivering on YOUR promise is the most critical piece here—consistent meetings. – Get to know your customer and build that relationship/friendship.
If you practice this regularly, it will open up a world of opportunities!
Over the past few months, our Mississippi regional office teams have worked diligently to "Earn the Right." A genuine relationship will earn us the right to be open and honest with our customers. Once we have a true partnership, you can begin having meaningful conversations. Asking for more business within the account is just one. More so, you have earned the right to ask if they know of anyone else looking for janitorial services. As of late, labor rates have increased. We need to be able to have that conversation with your customer. Do you feel comfortable executing that conversation?
In addition, Christmas is right around the corner. Our regional offices will provide gifts for customers – this is a perfect opportunity to begin that relationship. Christmas gifts are so much more than a small token of appreciation. They are conversation starters, and conversations are essential to relationships.
To create great customers, you have to build a relationship. Give the customer a reason to keep you around. Communicate, build a relationship, make a friend, and I promise your business will see positives in the upcoming year. Back to an old statement I have used for years: "It is much harder to get rid of an acquaintance than a friend."
Earn the right to grow your business!