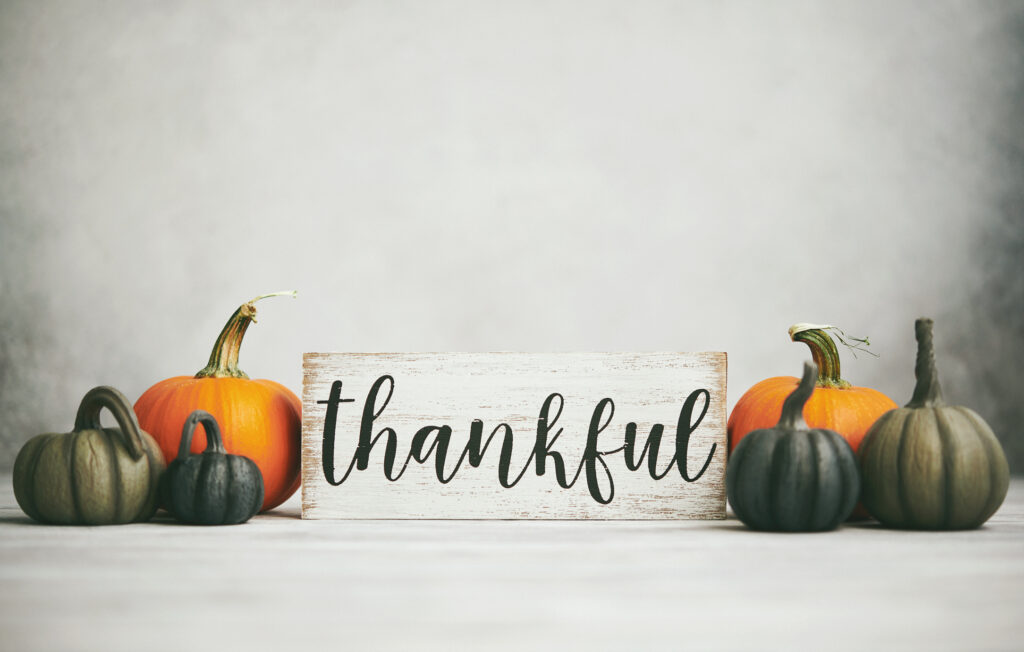 Thanksgiving marks the sign that 2021 is coming to a close. The holidays are officially upon us, and with that, a spirit of reflection. Jani-King of El Paso franchise owners have full hearts after so much has transpired in the last couple of couple of years. It's hard to put into words ALL the details of what our companies mean to us, but here are three benefits that especially made a difference this year.
# 1. Holiday Flexibility
Jani-King of El Paso franchise owners have many options when it comes to how they spend the holidays. This year, Jani-King of El Paso franchisees may choose to take advantage of a holiday rush in business as more people are out. Tis the season that El Pasoens are once again congregating in restaurants, seeing holiday exhibits and events, and enjoying extended hours in stores. The beloved annual Christmas Fair is returning for its 48th year November 5-7! The in-person shopping and entertainment event benefits the Junior League of El Paso. All the increased activity requires more cleaning and disinfection to maintain safe and sanitary public environments.
On the other hand, some franchisees might choose to take a nice relaxing break. Many Jani-King franchise owners have spent all year working hard to serve clients, and the holidays are a time to enjoy the company of relatives who don't have the same work flexibility and have days off work between Christmas and New Year's Day. Some Jani-King franchise owners are working in niche industries that need less cleaning and disinfection service during the holiday season, for example, schools and municipal offices. In that case, Jani-King of El Paso franchisees have probably been making plans for what they'll do with their off-time months in advance!
The point is, it's nice to have a choice when so many other things are out of our control. It's nice also to be able to work hard on your own terms. When other family members are doing the math on holiday hours and time off that they should or should not use up, Jani-King of El Paso franchisees are at peace knowing that the bosses they check in with are themselves. (and maybe their other half's.)
# 2. Job Stability 
We're thankful for the stability of work during two of the most uncertain years in recent history. The commercial cleaning industry is one that didn't feel as much of a squeeze when many other industries suffered with shutdowns and layoffs over 2020 and 2021. The Jani-King footprint keeps growing. Some new franchise owners came to Jani-King because of the tough conditions of 2020 and have made a new way for themselves in 2021.
While other industries are still recovering from major losses caused by the COVID-19 pandemic, the cleaning and disinfection industry sees steady revenue. Jani-King of El Paso franchise owners continue to see their companies pushed to the limelight as they are tasked with protecting the essential service workers in healthcare and public services. Additionally, more existing clients are adding the higher-level technologies like electromagnetic spraying into their service plan.
Jani-King of El Paso is continuing to stand out as a dependable solution when El Paso business owners evaluate their expenses versus the potential benefits their suppliers provide. Jani-King's brand is more than 45 years in existence. So, Jani-King of El Paso franchisees can offer highly advanced cleaning and disinfection services that help other industries adapt to a stricter standard over future years. They can also provide flexible staffing as El Paso businesses' cleaning needs change.
We're especially thankful for the opportunity we must pay forward with job stability. Jani-King of El Paso franchise owners are providing solid work hours for job seekers in El Paso that were displaced by layoffs. This in turn helps to reduce El Paso's unemployment numbers and contributes to a strong local economy even with the ups and downs posed by COVID-19.
# 3. Essential Service Status
Jani-King of El Paso franchise owners are thankful to be providing an essential service that directly impacts the health of others when it's still so critical. It's been a humbling experience to see how appreciative our clients have been when we come to their locations and provide cleaning and disinfection services. They appreciate our part in making sure their businesses can operate safely. We're honored and equally thankful for the opportunity to serve. We've been able to introduce new technologies to businesses that are much more open to using them.
We've also been able to protect the at-risk workers in the El Paso workforce as the community opened up over the course of the past year. Employees with underlying health conditions can return to work with more peace of mind because they now have dual protection with a COVID-19 vaccine and our environmental services support.
Healthcare facilities still need highly comprehensive cleaning and disinfection services to maintain required sanitary conditions for the influx of people still coming in their doors. Some patients have put off regular healthcare up to now for fear of contracting the COVID-19 virus. Jani-King of El Paso is glad for the opportunity to clean and prepare healthcare facilities of all kinds. And we hope our presence encourages individuals to show up and get the care they need to stay healthy and live independently.
"Essential services" is somewhat of a new term in the media, but at Jani-King of El Paso, we've always viewed what we do as essential. We have always known the impact that our quality of work has on the people of El Paso as well as El Paso businesses that are accountable to patrons and employees. We count every client as a blessing.
Thanksgiving Thoughts
As Thanksgiving approaches, we hope the El Paso community will take time to reflect on the blessings more than the setbacks of 2021. With a focus on the gifts we have, we can continue to encourage one another. Together we can prepare our community for more innovation and prosperity through the end of this year and into 2022.