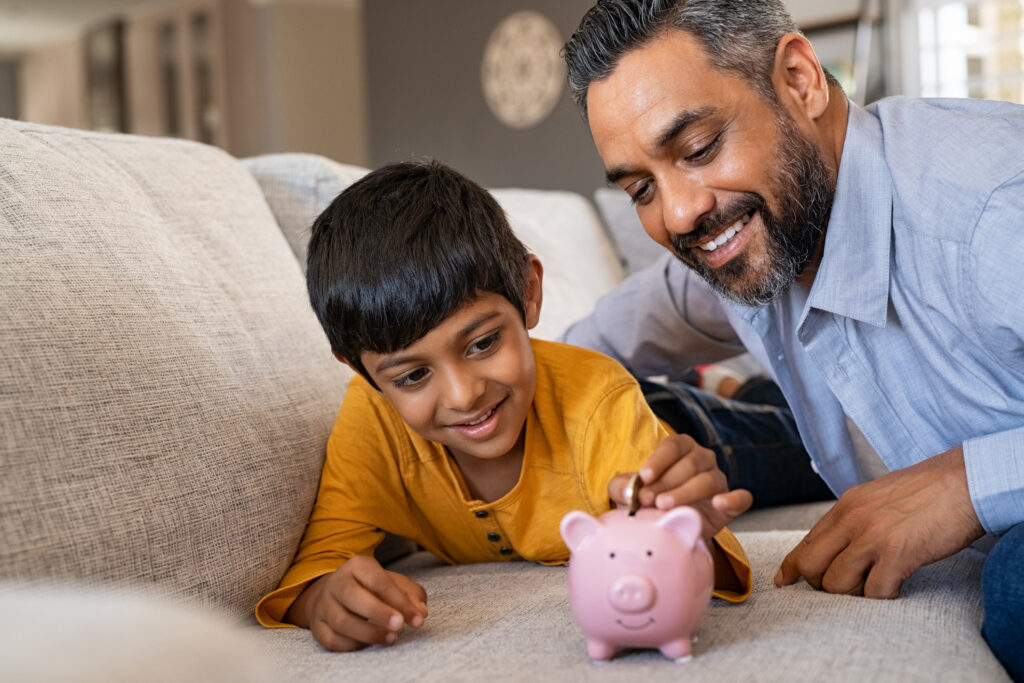 For El Paso parents, the last year and a half has been full of ups and downs especially for dual income households. March 2020 hit parents with lockdowns and schools scrambling to retool education for homebound kids. Next followed months of struggle as parents managed work and facilitated their kids' online school experience. Summer of 2020 brought a little relief at least from the schooling aspect, but closures and reduced access to public entertainment facilities limited parents on fun ways to fill the summer days. Work-from-home parents watched their kids climb the walls while they tried to concentrate. Schools offered in-person learning again in Fall of 2020, but many parents chose to continue with on-line learning until approved vaccines became available. Childcare for young children has become difficult to find due to COVID-19 issues. Many childcare workers were also hired away to the Fort Bliss border immigration center to help El Paso address an influx of immigration at that border crossing. So, in a nutshell, you could say trying to carry on a job and parent at the same time has been like climbing one mountain after another.
Working with Jani-King could bring relief to El Paso's working parents. The biggest benefits are listed below.
Be There When Your Kids Need You 
Even though El Paso students are going to school in person during the current 2021-2022 school year, they face challenges left in the wake of COVID-19 pandemic. For one, March of 2020 kicked off the first lockdowns with the longest Spring break ever and an online return to school. The break in steady education left many El Paso students struggling to keep up with grade level expectations and milestones now. To help, El Paso schools are offering aggressive tutoring programs designed to help students make up lost ground. And parents play a big part in the catch-up process. The time they spend with their kids reinforcing curriculum could mean the difference between whether or not their child benefits from these programs.
The shortage of teachers for the current school year also poses a challenge for students that need more attention from time to time. (We all remember that one subject in school that gave us heck.) Extra time with teachers helps push a kid over the hump into the next phase of learning. Many older teachers opted to retire rather than put their health at risk working among hundreds of kids and staff. Some who contracted COVID-19 felt mental fatigue and other long-term effects that prevented them from returning to work. EPISD needs qualified teachers and substitute teachers to fill staff gaps and support the existing staff that is managing an unbalanced teacher to student ratio.
Jani-King of El Paso offers a unique opportunity for parents to own their own cleaning and disinfection franchise which can give them the flexibility they need to help their kids when they're needed most. Many clients schedule their cleaning service during non-traditional work hours which frees up parts of the day to go through those math problems and read through tough subjects with the kids. With the right planning, parents can even sign up to substitute teach when a teacher is out sick. Substitute teaching is a great way to gain a first-hand understanding of the environment where their kids spend 7 hours of their day and strengthens their ability to support them through their education. Plus, they're helping many other kids and serving a need that makes a huge difference. That's a lot of upsides that a traditional 9 to 5 job can't likely offer El Paso parents.
Positively Influence Your Kids' Future 
There's something to be said for kids that grow up in entrepreneurial families. They can see firsthand what's possible when their parents make their own way. It's not just the money and business growth that inspires children. Kids also get to see more of what their parents do to make success possible. They learn from watching parents work hard and handle challenges. Traditional jobs often keep parents' work shrouded in mystery. And since it's not a family business, parents are less likely to explain how their work directly impacts the family, even though it does. Children in entrepreneurial families on the other hand get a clearer picture of business ownership because it happens right in front of them. That exposure can effectively prepare them to cease entrepreneurship in their own unique way.
Currently, more El Paso college graduates believe that leaving El Paso is their only option for striking out on their own successfully. But Jani-King of El Paso makes staying in El Paso an attractive possibility as a way to expand an existing family-owned franchise or develop a Jani-King franchise of their own. Jani-King's ranks are full of family and extended family who've come to appreciate the cleaning and disinfection industry as an essential and historically stable way to make a great living and control one's own destiny.
Strengthen the Family Foundation
Strong families equal strong, healthy kids. Research from the Center for Study of Social Policy found that weakened family conditions cost $210,000 for each person affected. Costs include child and adult healthcare and lost productivity among other intangibles like school performance and child confidence.
Jani-King of El Paso offers parents a way to actively strengthen the family unit. Jani-King of El Paso franchise owners have more time to spend together as a family, as well as the financial means to create memorable experiences like fun vacations. Some of the best, most enriching activities can be done without leaving El Paso. Mid-day trips to a local museum, the El Paso Zoo, or a nearby library can be highly effective in reinforcing kids' interest in learning while spending quality family time.
In addition, children can see more teamwork between their parents. In today's culture, parents often take on a "divide and conquer" strategy that ends up contributing to a disjointed family unit. But Jani-King offers a chance for kids to see Mom and Dad working together in their business. That teamwork sets a wonderful example and strengthens their feelings of security.
Our Offer to El Paso Parents
El Paso parents can feel overwhelmed, understandably, with balancing their need to provide for their family with their need to nurture them. Jani-King offers a way to do both and still get a good night's rest. Reach Jani-King of El Paso to explore the options for franchise ownership!