by William Sims, Vice President | Jani-King Gulf Coast
When interviewing for a job over a decade ago, the interviewer asked me one final question, "Is there anything I should have asked you that I didn't?" I thought for a second and provided my answer. But my main takeaway from that conversation was, that's a great question.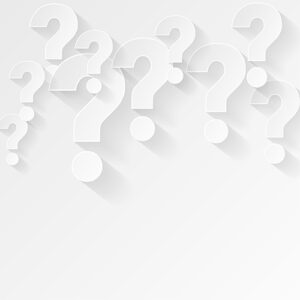 At the time, I was a headhunter. I was constantly interviewing, courting, and finding exceptional talent for the largest organizations in the United States. I started incorporating that question (and many others) into my interviews. It provided clients and candidates the opportunity to share something they needed to share but covered during the meeting. It led to much deeper conversations and input that offered valuable insight. In business, asking customers and our employees targeted questions can be an impactful way to monitor your organization and improve overall engagement.
What questions are you asking your employees, points of contact, and your Regional Office team? Are you receiving the information you need to ensure your business continues to grow? Are you scared to ask the questions that need to be asked? When asking tough questions, we have to be ready for honest feedback. And, ideally, the ability to make appropriate changes.
Some great questions to ask your current customers could be simple ones: "Are we doing everything we need to do to retain your business? If someone asked you today about Jani-King, what would you say about us? Is there anything in our current scope of work that needs to be adjusted? Is there anything we can do to make your job easier that we are not doing today?"
Asking good questions can help you develop employees as well. It can also empower them to think differently and keep them involved. When someone asked me a question early in my career, I thought I had all the answers. I would immediately leverage my experience to spit out a quick retort. However, a mentor of mine explained that I was not allowing my team to think, learn, or grow independently by always answering. He encouraged me to ask a simple question in return, "What do you think we should do?" That question helped improve engagement, employees were more empowered, and it created new ideas I would never have imagined.
I would encourage you to continue to ask questions about your accounts, your business, and your office. The answers may surprise you.