by Kristie Hebert, Customer Relations Manager | Jani-King Gulf Coast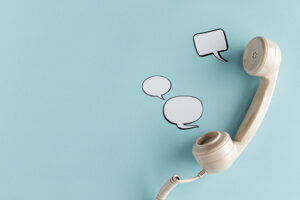 Why do we communicate?
Why the difference? For many industries, it is about the market. Most people live within just a few miles of the same brand. Competition pushes companies to exceed customer expectations to woo consumers away from other brands. Crave out success with better customer service/communication.
2021 top 4 companies who exceed in customer service/communication:
Chick Fila – S. Truett Cathy
"We're not just in the chicken business; we're in the people business."
"Chick-fil-A is what it is today because of its people, purpose, and product"
Starbucks – Howard Schultz
"You have to have a 100% belief in your core reason for being"
"Don't do things the way they've always been done. If you do what is expected of you, you'll never accomplish more than others expect."
The Ritz-Carlton – Horst Schulze
"What customers, people want: 1. Perfect product, timely service, caring attitude."
"Unless you have 100% customer satisfaction, you must improve.
Amazon – Jeff Bezos
"If you can't tolerate critics, don't do anything new or interesting."
"If you don't understand the details of your business, you are going to fail."
"If we can keep our competitors focused on us while we stay focused on the customer, ultimately we'll turn out all right."
"If you do build a great experience, customers tell each other about that. Word of mouth is very powerful."
Takeaways you can do to up your game in customer service:
Great customer service should start at the top of the company and trickle down in every aspect of the company
Serve customers in the way they want to be served, not in a way you think they should be served
Great customer service is about actions, not words.
To deliver impeccable customer service, commit entirely to it.
How we communicate:
Telephone Communication is vital when communicating with customers
Telephone Etiquette:
Have a professional voicemail and ringtone setup
If using a personal phone for business, always answer professionally
Do not interrupt the speaker
Speak resolution oriented
Voicemail Etiquette:
Update your greeting regularly
Let callers know when you will return their call
Check your voicemail messages frequently
How to leave a professional VM:
Introduce yourself. So, the recipient knows who is calling right away
Talk slowly/speak clearly
Keep it short
Text Message Etiquette:
Get permission from your contact before you begin texting
Be considered with a text message (during regular business hours)
Proofread before hitting send
Be professional
Email Etiquette:
Subject line
Keep it professional
Proofread
Add recipient's email last
Always recap a phone call/voicemail with a follow-up text/email
Jani-King tools of communication:
Memo pads
MSE's
Past performance pads
Tent Cards
Trash Pads
Jani-King Mail, portal
Mobile MSE
Mogo inspection platform
Share great stories
Our challenge for 2022 is to up your game in customer service.
From our President and COO: Chance Enmon
"Deliver the best service to our customers. Deliver the best support to our franchise owners. Be the best janitorial solution on the Gulf Coast."