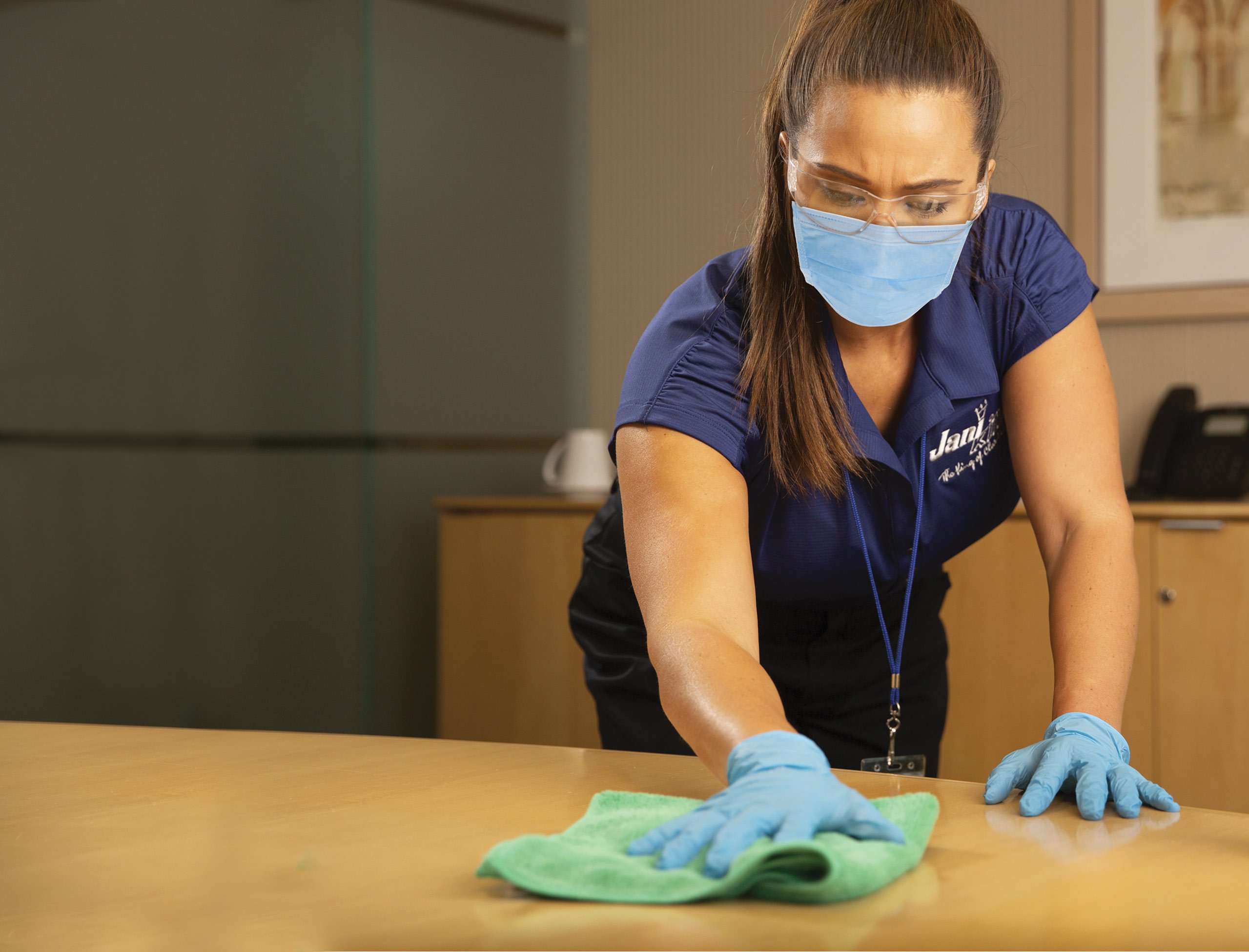 With so many different commercial cleaning services available you may have trouble choosing the best one for you and your workplace. One of the best ways to find a great commercial cleaning company is to look for the following six reasons and best practices found with professional commercial cleaners.
Experience in Your Industry
By choosing a commercial cleaning company that has knowledge and experience is imperative to upholding the highest standards to keep your workplace healthy and safe.  Jani-King is the world's largest commercial cleaning franchise company with more than 120 support offices in 10 countries. Through a global network of franchisees, Jani-King delivers a superior commercial cleaning program to a wide range of customers. In 1969, Jani-King began pioneering this concept that has kept the company at the top of its industry for decades.
Insured & Bonded
It is important that you hire a commercial cleaning service that is insured and bonded.  Most reputable cleaning companies do have this, but it is not worth it to just assume that is the case. Accidents can happen, make sure the cleaning company has the proper policies in place and is prepared to take responsibility.
Quality Supplies & Equipment
It is imperative to ask about the supplies and equipment the cleaning company uses in their cleaning and disinfecting services. Jani-King franchisees use EPA approved cleaning and disinfecting agents to properly clean your workplace however big or small your facility is. We use the most effective equipment in the industry to clean and disinfect including electrostatic sprayers and fogging equipment. Jani-King also uses manual disinfecting methods that can be tailored to any facility.
Trained & Skilled Franchisees
Jani-King has highly trained business owners who are dedicated to provide the absolute best commercial cleaning and disinfecting results possible. You want to hire a company that has and will continue to adapt as environments change. Make sure whatever company you are considering has experience in disinfecting and cleaning for Covid-19 and follows guidelines set by the Center for Disease Control (CDC).
Affordability
Budgets are always important when hiring any type of service for your business. You want to choose a company that fits within your budget and delivers to your expectations. Make sure you select a company that provides value and results, not just low prices.
Company Near You
Jani-King has more than 120 support offices in 10 countries. In the United States, Jani-King has 89 local support offices in cities across the country. Our franchisees are members of your community. They are local business owners who value your business and relationship.
For more than 50 years, Jani-King has earned our trusted reputation by providing results. No matter what your needs may be, we can deliver a commercial cleaning program that provides consistent, quality cleaning and disinfecting that enhances the value of your workplace.
If you have any other questions, please visit our website www.janiking.com or call (800) JANIKING.
Jani-King offers commercial cleaning and franchise opportunities. Contact us today to learn more.