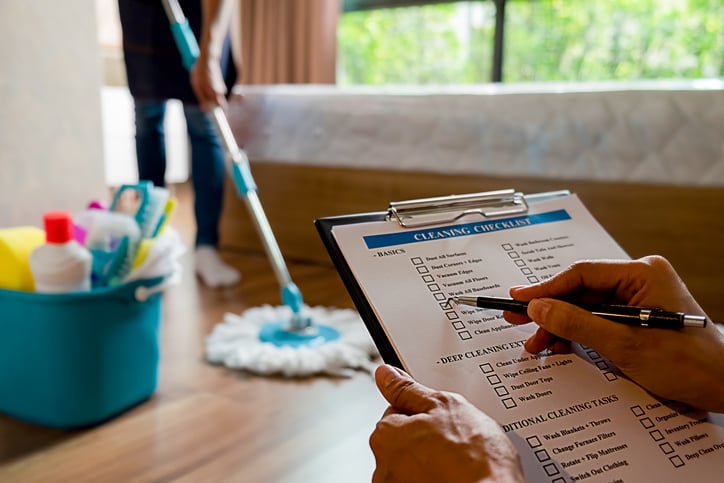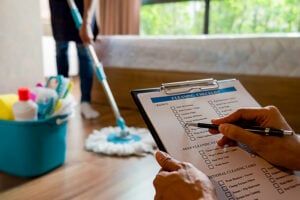 During this ever-changing environment, businesses need to clean and disinfect their facilities. In fact, the cleanliness of your workplace impacts many aspects of your business including customer perception of your business and employee productivity.
With proven cleaning methods and attention to detail, there are many advantages to hiring a commercial cleaning provider that has the knowledge and experience to uphold the highest standards, keeping your facility cleaned and disinfected.
It Helps Keep Your Customers & Employees Safe
As we know, people easily spread germs. Therefore, your work environment needs to be routinely cleaned and disinfected to protect customers and employees.
Areas in your building that are left overlooked could cause a dangerous accident. A common example is when someone spills coffee at your facility and it doesn't get cleaned up in a timely manner. Uncleaned spills are a regular hazard for slips and falls.
Make a Great First Impression
You've probably heard that you only get one chance to make a first impression. Whether you're bringing potential employee candidates in for interviews or meeting with clients for the first time, the overall presentation of your facility says a lot about your company.
You don't want anyone's first impression to be a dirty, sticky, or dusty office environment. Hiring a professional commercial cleaning company helps ensure your facility always looks spotless inside and out. This reflects well on your company and makes it enticing to both potential employees and customers.
Retain & Attract Employees
In today's business climate, employers are having a difficult time finding employees to come back to work since the pandemic. Having a cleaning and disinfecting program in place can be a major factor in an employee's decision to return to the workplace.
Avoid Business Shutdown
Companies that are not making cleanliness a priority are taking a serious risk. There are countless stories of businesses that had to shut down for several days or even weeks due to Covid-19 outbreak. These outbreaks cause your business to lose money, but you may also develop a poor reputation among your community. If people hear that your business shut down due to the virus outbreak, they may be hesitant to frequent your facility in the future.
Your facility needs to always look its best, and your employees and guests demand a healthy and safe environment. It's more important than ever to partner with a professional cleaning and disinfecting company to remain ahead of any outbreaks.
Learn more about our cleaning programs at janiking.com or simply click here for a free cleaning estimate.