by Mike Robinson, Executive Director | Jani-King of Alexandria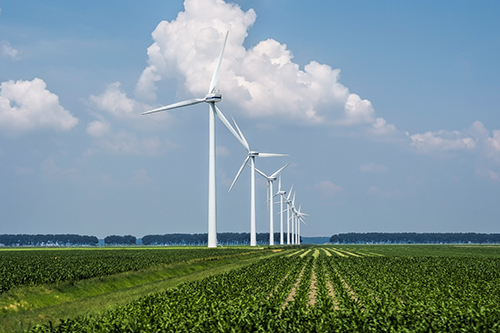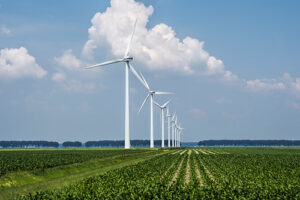 It takes approximately three years from permitting to operating a typical, minimally-sized 'Wind Farm", which has ten or more 2.6-megawatt wind turbines at the cost of $1,300,000 per megawatt. Those 10 wind turbines cost $33,800,000. Wind farms are usually installed in remote areas where land is cheap; however, access roads, power stations, and distribution lines add millions. Let's say it costs $6,200,000 for all of that, making the total build-out cost $40,000,000. It takes six years and seven months of electrical generation to pay for the machinery, meaning you don't get your money back for almost ten years from when you start the process. To build a wind farm, one must have access to investment capital or very, very deep pockets.
This information is on the internet, so it has to be true.
You know what it cost you to buy your Jani-King franchise. You know all about the operating and financial pressures, and you know about the rewards of ownership. You probably have something structured to allow you to 'float' expenses for some time; costs start from minute one, while billing receipts are one time per month. You can almost certainly handle that float for $1,000 to $5,000 sized accounts. But if you were offered a $60,000 account today, what would you do?
To be big, you have to plan big. That $60,000 account requires 20 or more employees, and they need to be sourced, interviewed, background checked, hired, and trained before day one on the account. And they have to be supervised. Training might take 15 hours for each person at $12/hour (including payroll taxes, etc.; the bigger your company gets, the harder it is to have all of those people as 1099 contractors, correct?). 20 employees x $12 x 15 hours = $3,600. Your supervisor makes $18/fully-loaded-hour, and they've worked 40 hours before start-up. $720 + $3,600 gives you no less than $4,320 in payroll expenses before day one. Your first payroll of the month is $14,000…so you have to pay $18,320 when you're still ten plus days out from receiving your first check. Like the owner of the wind farm, you need access to capital.
Melissa Stanga, JKGCR Vice President of Finance, offers some straightforward steps to make sure you will have this when needed:
Establish a banking relationship with a real financial institution and a real human being. You can do so by having your personal accounts and loans at the same institution as your business checking.
Go local. National/international financial institutions may have great advertising. Still, it is less likely you will have contact with the same person, over and over again, and much less likely that you will have interaction with the people who make decisions on issuance of loans, lines of credit, etc.
Start small. A $3,000 line of credit, handled well and over time, can comfortably become a line of credit for $30,000 when needed.
Doing all of the above while simultaneously receiving consistent, high-performance reviews from your existing customers will put you in a very elite group of Franchise Owners, those capable of doing more than $1,000,000 in annual revenues in a region.
Plan big…be big.