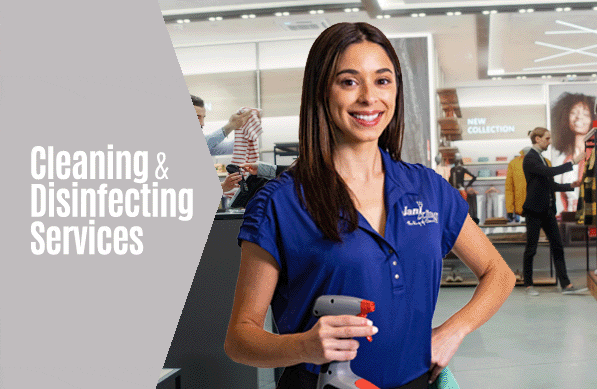 You want to keep your customers in your store longer and more often to boost your sales, but you aren't sure how to effectively increase customer dwell time. One way to improve customer dwell time is to enhance your store's appearance through professional cleaning services.
Though a clean, organized store was always important in pre-COVID times, the pandemic has turned a retail store's cleanliness into a high-priority item.
Customers who are unsure about shopping in-store or may prefer to limit their shopping times are likely to increase their dwell times when they feel better protected from the spread of viruses. You can even communicate your company's advanced cleaning and disinfecting protocols via in-store signage.
Regular cleaning and disinfecting of high-frequency touchpoints will provide results that customers can feel good about. Knowing you are taking the necessary steps to better protect their health while in your store can set you apart from other stores.
Think of a bookstore that has cozy, clean couches and chairs that practically invite shoppers to curl up with a good book. Or an electronics store that has had its high-frequency touch points cleaned for the customer's health and safety while they try out the latest technology. Your store is no different. Meet your customers' expectations by providing a clean, healthy, and welcoming environment.
Jani-King provides retail cleaning services that can be customized to your store's environment, foot traffic patterns, and occupancy rates. To create a customized commercial cleaning schedule that's right for your store's specific needs, contact Jani-King today.
Jani-King offers commercial cleaning and franchise opportunities. Contact us today to learn more.