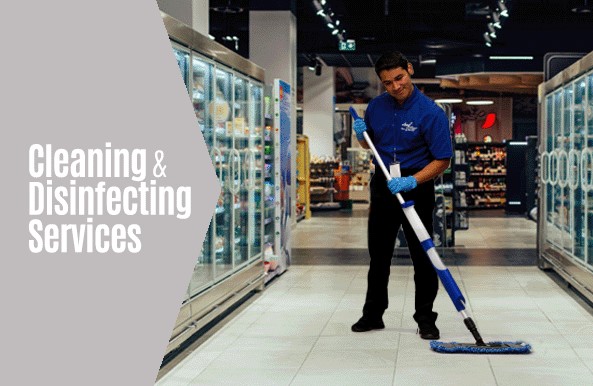 A whopping number of shoppers state that an unclean retail environment (like dirty restrooms, spills on the floor, dusty shelves, or grimy shopping carts) impacts their shopping decisions.
It makes sense that customers who don't feel comfortable want to leave as quickly as possible. Why would they want to remain in an environment that looks dirty and uninviting?
A clean, well-kept store is pleasing and creates an environment in which the shopper wants to spend time.
Positive Shopper Experience Increases Foot Traffic
Customers who have negative experiences at a specific retailer are likely to share their experiences with other potential shoppers. If a shopper encounters a retailer that appears dirty and grimy, they're going to share this experience with other potential shoppers or post it on social media.
Likewise, suppose they notice that a retailer consistently maintains a clean space and works to sanitize surfaces. In that case, they'll recommend the store to their friends and family members, potentially boosting the store's foot traffic. Getting customers into the store is the first step to improving your customer dwell times.
Clean Retail Spaces are Comforting to Your Employees
Your employees are beneficial means for increasing customer dwell times. Those who are satisfied with your customer service are more likely to shop in your store and consider it for their shopping needs.
When employees build relationships with their customers, shoppers will likely stay longer and spend more money. It's difficult for employees to provide a superior customer experience when concerned about the cleanliness of their work environment. Employees who know that they're working in a clean, disinfected workspace feel more confident in their abilities to interact with customers.
Using a Retail Cleaning Company Helps You Appeal to Customers
A retailer producing a shopping experience that appeals to all five senses is likelier to have longer customer dwell times.
For example, if a customer touches a shelf or rack and it's sticky (even if it looks clean), they're likely to view the store differently or even walk out of your store after that.
After all, how clean can the store be if there are sticky surfaces all over the store? If the store isn't properly cleaning its surfaces, what else are they neglecting with their products and services?
Maintaining a clean retail space will ensure that customers feel confident about slowing down and browsing a little more, increasing sales.
Let Jani-King Handle Your Professional Commercial Cleaning Needs Today
Jani-King is here to make your customers and employees feel healthy and safe when shopping in your store. We can provide a retail cleaning service that can be customized to your store's environment and specific needs.
Jani-King offers commercial cleaning and franchise opportunities. Contact us today to learn more.