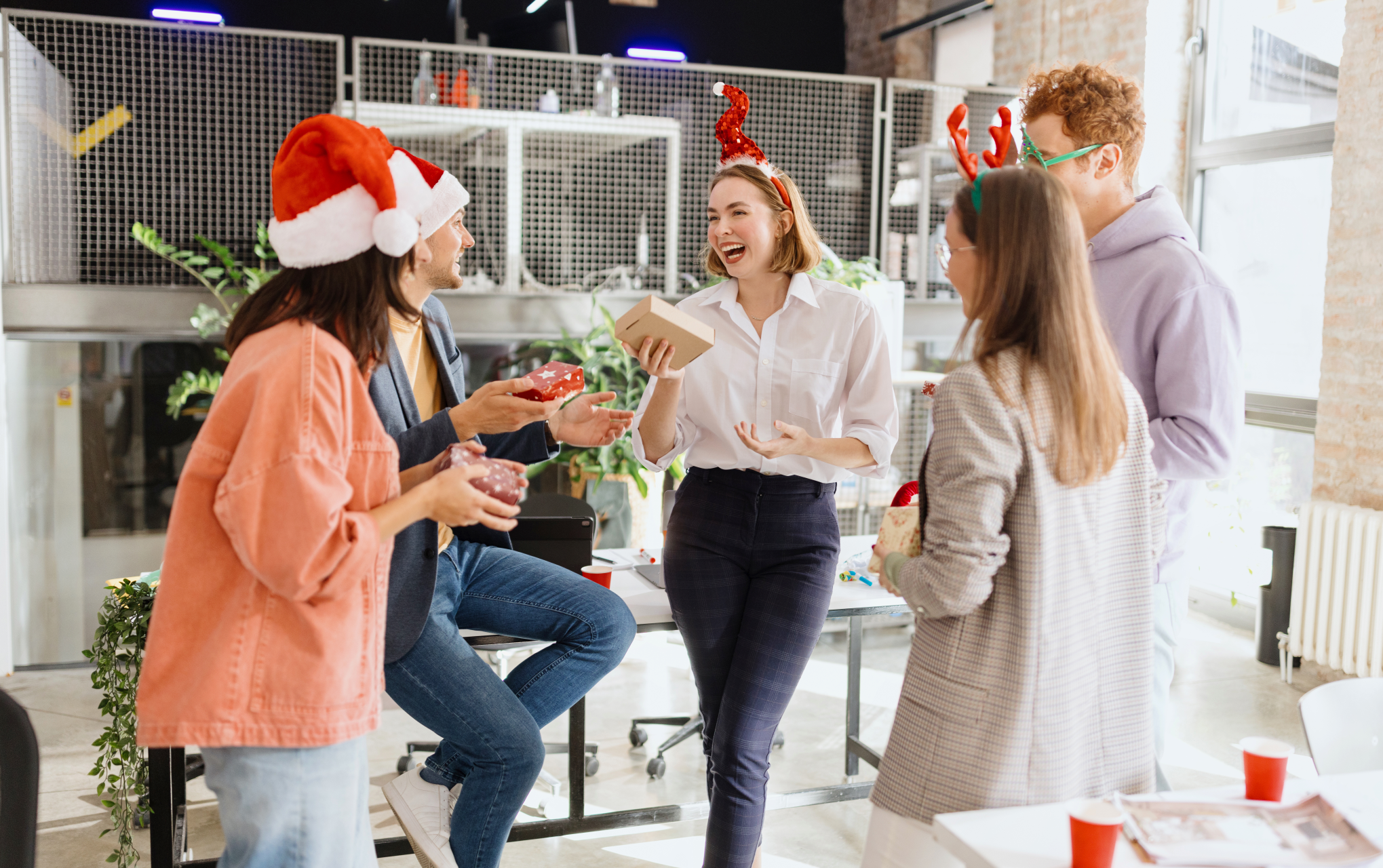 The holiday season is a great time for celebrating business successes and showing appreciation for employees. If you're hosting a holiday office party this year, now is a great time to schedule a commercial cleaning.
The holiday season is a hectic time for many businesses, and cleaning should be the last thing on your mind! Some businesses will be open throughout Christmas and New Year, while others will have an extra busy few weeks before they close for the remainder of the year. Not to mention the holiday parties and other fun holiday activities – there's always plenty going on!
Getting prepared ahead of time is always a good idea. This means planning holiday activities well in advance and having the space cleaned and ready to impress your partygoers.
You might want to consider a one-time commercial clean to take care of the pre-party clean. If you already have a regular cleaning team – make sure you advise them about the extra work this is going to create so they can be prepared, too. The franchise owners at Jani-King will make your business sparkle from top to bottom, just in time for the holidays.
If your office holiday party is going to be a huge event, consider bringing in Jani-King to clean up your after-party. Our franchise owners have the expertise and the proper equipment to thoroughly clean your office after the celebration.
No matter your pre or post-party needs, Jani-King can help make your event memorable while helping to keep your employees healthy with proper cleaning and disinfecting services.
Jani-King offers commercial cleaning and franchise opportunities. Contact us today to learn more.