"I didn't know you did that…."
By Executive Director, Al Hebert
Servings Jani-King of New Orleans, Baton Rouge, and South Louisiana
If your customers don't know that you, as a Jani-King Franchise Owner, are an EXPERT in the field of cleaning AND disinfection you are missing out on opportunities.  You need to be talking with your customers now more than ever to let them know that you can handle anything for them that they may need.  They need to KNOW that you are there for them, they need to KNOW that you have the answer, or can get the answer.  They need to KNOW that they are safer with you as their cleaning and disinfecting provider than with anyone else.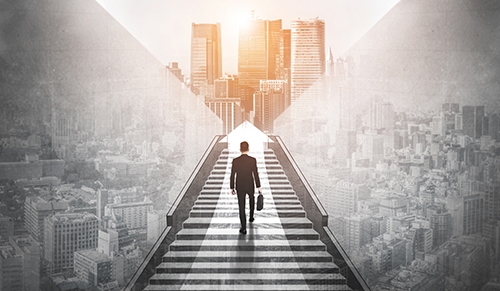 If your customer can say to you right now – "I didn't know you did that…" about any service we provide as a company – you are missing out on opportunity, and it is costing you money.
Your Regional Support Office has been studying and growing our knowledge base on all things disinfecting for years, and even more so in the past several months.  The great thing about using your Regional Support office is that if we know – then you know.  We can help put great information in front of you, teach you the things we have learned, and help with conversations with your customers.  But none of that matters if YOU are not making sure your contacts know that you can help them.
Here are a few things that I have seen our Franchise Owners do over the past three months:
Fog Buildings with disinfectant
Electrostatic Spray Buildings with disinfectant
Manually Wipe down buildings with disinfectant
Add high touch point disinfection to their cleaning schedule
Clean grocery buggies
Cut grass
Add a porter on busy days for 4 hours to disinfect during busy retail hours
Add a porter to disinfect in the evening at a restaurant so that customers could see a presence and feel at ease
Disinfect cars, trucks, trollies, and FIRE ENGINES!
Good old strip and wax and carpet extraction – it's a great time to get that done right now
Staff a mobile hospital
Disinfect an entire prison
Disinfect the building next door to a customer as a one time because they too wanted an awesome yellow sticker that showed the public they had been disinfected as well
Hold trainings for customers on how they could disinfect during the day to keep their facility safe
Offer a decrease in services because they saw the business struggling
Offer an increase in services because they saw in increase in trash and activity
Change scopes of work to fit new needs the customer may have during these times
INVEST IN EQUIPMENT THAT IS NECESSARY TO PERFORM SOME OF THIS WORK
Get a referral
Give a referral
Provide disinfection for their customers employees vehicles
Problem Solve
Turn a Onetime disinfection into a recurring agreement and ongoing customer
These are uncertain times for some of our customers, so they need to know that we are with them and there for them.  If a customer can trust that you are working with them to solve problems for them, you can build a long-term customer who is a raving fan.  You can strengthen your customer base and start building more business on referrals.  It's not a hard conversation to start – "I wanted to see how things were going and make sure that we were doing everything we could to help your business/facility moving forward.  We offer a lot of services on top of the great cleaning we do, and I wanted to make sure you knew that we were here for you during these times."
Some other company wants to take your customer away from you.  Don't let them.  Give your customer the knowledge that you can handle anything that they may need.  If you need help then please get with your Regional Office so that we can help, we have probably seen it or done it – or we can reach out to others who have.  One of the greatest strengths of Jani-King is our network of knowledge so tap into that so that you can provide multiple services to your customers.  Make sure your customers know that with you as their Franchise Owner and Jani-King as their provider they are safer, cleaner, and have a true partner that is with them for all their needs.
Stay Safe.