Bryan Battaglia, Regional Director | Montgomery & Dothan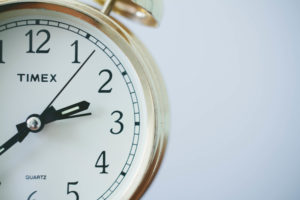 It's not more time; it's more organization that helps franchisees accomplish more and grow their businesses.  Here are some great tips for improving your business;
Prioritize- Identify the urgent and important tasks. These are the tasks you should focus on first. Then as you finish these tasks, you can start on less important tasks.  All tasks may be deemed as important but by prioritizing them and knocking out the urgent ones, will help you accomplish your tasks and free your mind to accomplish more.
Set some goals- Goals are important because they provide a defined plan and direction to follow.  Goals will also allow you to measure and evaluate your progress.  You will be far more focused when you set goals for yourself.
Daily to-do list- All tasks and goals are made up of smaller parts that need to be accomplished in order to achieve the goal or to complete the task.  Create a to-do list for yourself and list the steps that need to be accomplished.  This will keep you focused and motivate you to see what you have achieved and what remains.
Identify the "Prime Time"- The "Prime Time" is the time of the day when you are most productive.  This may vary from person to person.  Identify this time and schedule your complex and urgent tasks for this time.  Avoid checking emails, meetings and phone calls during this time, so you can maximize your results.
Don't allow thieves- What steals the most time in your day? Identify the thieves and don't allow them to steal your time. Try not to jump between tasks.  Finish one before you start another.  Keep your workspace neat and organized, so you are not constantly looking for needed items to accomplish your tasks.  Change your habits and eliminate any possible time thieves.
Schedule your day- End each day by revising your schedule for the next day.  Compile a to-do list for each day that has specific projects, tasks and meetings. Assign times to each item so that you start each day knowing exactly needs to be accomplished.  This will eliminate wasting time trying to decide what's next.  Once you have completed your day, if there are any remaining items, start with those while planning your next day.  This will help keep you accountable to everything that needs to be completed.
Try these simple tips and your business will be better for it.  Remember, organizing your day can create the time you need.