"Leadership Game Plan"
By Regional Director, Scott Sanders
Serving Jani-King of South Louisiana
Growing up in the household of a college basketball coach taught me at a young age that leadership is very important in life.  I grew up playing sports and knew that I wanted to be a leader on my team, not a follower.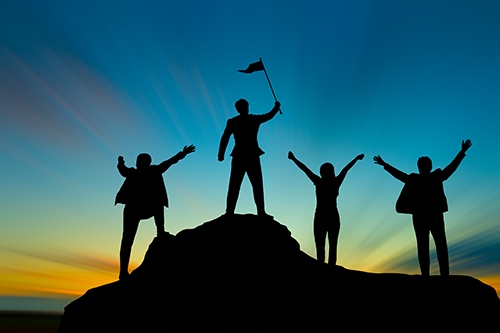 Leadership is something that can be developed.  Some people can be motivated to take the lead surrounded by clear business objectives and encouragement.
I have taken my sports leadership and have translated it to the business world.  Here are a couple of things I have learned that has helped my transition.
The best way to get your team of employees to work at their peak performance is to never ask them to do something you would not do.  The best way to have your employees follow your lead is to get out there and show them how you want it done.  By you doing it with them, you will let them know that the task is achievable, and you have done it alongside of them.
Know You Employees Strengths:
The key to a good leader is putting their employees in a win-win situation.  A good leader can spot strengths, potential weakness, and perceived flaws in their employees.  Taking their weakness and coaching them with better techniques, time management, and proper ways to complete the task is a key factor.  Always try to put employees in spots that they can succeed.  A successful leader is the foundation of the business.
A team is only as good as its weakest link.  A castle is built from the ground up and so should your Jani-King Franchise.