Have you ever considered starting your own business or franchise? The rewards of being your own boss are as numerous and so much more rewarding than working the typical 9-5 job. The benefits of being your own boss goes on and on but here are 3 main benefits to being your own boss.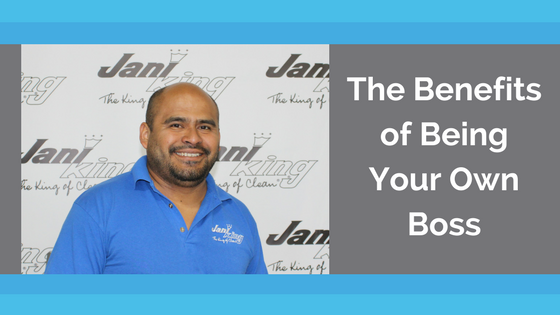 1. Greater Control
When you're the boss, you have the final say on decisions. Moreover, you make decisions that impact the future of the business and your family. Additionally, you don't have to explain yourself to anyone because it's your business and you know what's best for it.
2. Open Ended Career Progression
Progression and growth professionally is always a top priority from an employment standpoint. Employees get limited opportunities to get promoted to more lucrative positions or receive pay raises. From an employer standpoint, the overall potential for progression is only limited or paused by your own proficiency and drive. Furthermore, you can utilize your accolades you obtain as a manager/CEO of your own business to secure similar job postings for larger companies in the future if that is the path you choose to go.
3. A New Level of Satisfaction
Chances are you're a person that takes pride in your work and you're proud of your accomplishments but that feeling of accomplishment transcends to a new level when you expand that to an entire company. Building your own business gives you a sense of complete ownership, providing intellectual stimulation and a great sense of satisfaction. The wins your employees gets reflect positively on you as well and their wins become yours, as you set them up for success.
If you're looking for a change professionally and want to have greater control, Open ended career progression and a new level of satisfaction then consider opening your own Jani-King Commercial Cleaning franchise. If you are interested in joining our Jani-King community by starting your own commercial cleaning franchise or if you're in need of quality commercial cleaning services, please contact our Jani-King of Oregon regional offices at (503) 778-7777. You can also find out more on our Jani-King of Portland or Jani-King of Eugene and Salem website.