By Jeff Freeman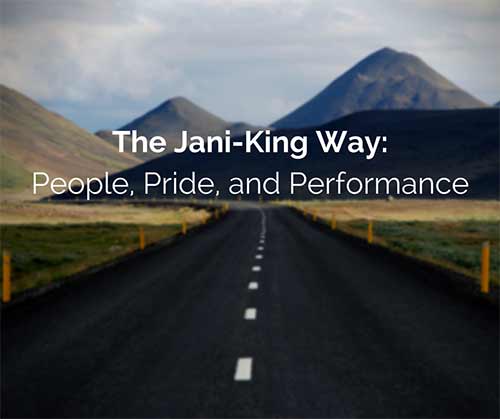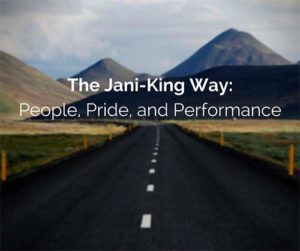 For decades, the Jani-King Brand has been known as the world's leading commercial cleaning franchise company because of three words: People, Pride, and Performance. Those are the three P's here at Jani-King. Thinking about those three P's I can't help but think of one more; Potential. The dictionary has several definitions of "Potential", but I like how the word is used as a noun: "latent qualities or abilities that may be developed and lead to future success or usefulness."
How can someone or a group of people reach their "Potential" when it comes to being an entrepreneur?
Going on a journey alone without a road map, compass or guide can be a daunting challenge and most likely a lot of us may experience several missteps along the way. Let's look at this journey through the lens of starting a small business. Many people throughout history have acted on their desire to become an entrepreneur, to create self-employment and build a business. However, it takes more than just a vision or hard work to make the enterprise successful those two go in the mix as part of the formula but the road isn't always a nice paved highway you will hit some potholes on your journey. If you are considering heading out on your road to success you certainly want to strive to reach your full potential, how do you do it?
Breaking Down the Jani-King Way
Let's examine and break down the Jani-King Way of People, Pride, and Performance. Consider the people you call on to help you, the people you employ, the people with whom you do business. Who are they? What can you provide for them and what can they provide for you? People will be your most valuable asset. The people you connect with will determine the outcome of your journey as a business owner, so, choose wisely.
Pride is not a negative emotion. The little things add up, they matter. Having pride in all of your endeavors and actions will become a habit worth keeping. The World that we live in now has seemed to bypass this very important "P." That can be a very big advantage for you if you do not address and remedy it. Go ahead and take pride in yourself and your business, and that will set you a part from the others. Moreover, when we at Jani-King speak of pride we use the word pride in a manner that does not reflect boastfulness or a high and mighty demeanor but a reflection of quality, humbleness, and appreciation.
Performance is about action. Words are cheap, but action puts your reputation on the line. Nobody is perfect and we all fall short. My mentor once told me, "take a look at your pencils, they all have erasers and they've all been used." The truth is, we all make mistakes and I'd like to believe that when an entrepreneur/owner/operator is involved with their people, and motivate and lead, then that great performance will happen. Customers will receive top line service or products and our people will love delivering those results. By becoming a competent juggler of these three P's and learning the road map to success, your trip to fulfilling your potential will eventually bring you to your destination.
Would you like to have someone alongside you to be your "navigator" through this entrepreneurial journey? You can choose to go it alone or you can engage in a franchise opportunity, which might be the right road for you to take. Find out more about franchising through www.franchise.org and if you are interested in the commercial cleaning industry take a look at the best, Jani-King of Oregon.  If you would like additional information about franchising through Jani-King, please visit our Janitorial Franchise page or contact us at (503) 778-7777.
Isn't it time for you to try to reach your potential? At Jani-King, we'll team you up with People, Pride, and Performance.
Enjoy the trip,
Jeff Freeman, Jani-King Master Franchiser