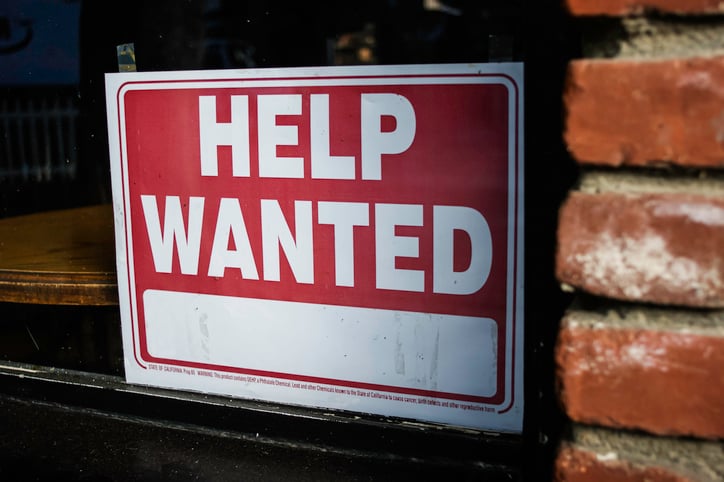 Outsourcing for Cleaning and Disinfection Helps Address Challenges
Thanks to 'The Great Resignation,' worker shortages have impacted virtually every business in 2021. Labor shortages in cleaning services are no exception.
The Great Resignation is a term coined to describe the incredible amount of employees across the country who have quit their jobs during the current calendar year. For example, the US Department of Labor reported that 11.5 million workers quit their jobs in the second quarter of 2021 alone. Also, the trend has shown no sign of abating anytime soon. The number of people quitting reached yet another record high in August, with about 4.3 million Americans leaving their old jobs behind — with particular emphasis on jobs in the retail, food services, and hospitality industries. That same trend continued into September.
Professional offices, healthcare and medical facilities, industrial and manufacturing facilities, educational facilities, and many more are now all relying on commercial cleaning services more than ever in the wake of their own staff shortages. Also, such services — whether provided by in-house staff or from commercial providers — remain a necessity due the rigorous cleaning and disinfection demands in place as part of the continuing pandemic response.
At the same time, labor shortages in cleaning services are impacting not only those providing these key services but also those relying on them to stay open and operational. Today, we'll look at the benefits of outsourcing your cleaning services to a high-quality, professional provider and how Jani-King of Cleveland is the solution to keep your organization on track despite the labor challenges.
Learn more about our disinfection services. Get a free quote now.
Outsourcing Helps Address Labor Shortages in Cleaning Services
The root causes for the current labor shortage across the country are multifaceted, and widely debated. But one thing is clear: Businesses of virtually every type are struggling to find and keep good workers. Outsourcing for essential cleaning services can help alleviate some of those issues and allows organizations to address a need in an easier, more efficient manner.
Here are some of the ways that outsourcing, instead of relying on in-house employees, can help streamline your cleaning services in this short-staffed time.
Saves Time and Effort
Hiring and onboarding new employees, even those who provide various services that go into facility management like cleaning, takes resources — which may be in short supply after the last two years. When you outsource in this area, you don't have to worry about finding employees to fill these essential roles. If there are concerns about the level of service, or an individual providing them, you simply contact your provider to address it. This opens up time, money, and other resources to address other needs or investments.
Work with Experts in the Field
Even if you find and fully staff your own cleaning or facility management crew, they will require training and education about the proper cleaning and disinfecting protocols. When you outsource with a professional organization, their employees will be ready to go on day one. They'll have knowledge and expertise about the techniques and products required to do the job. They'll take any learning curve out of the equation because they're experts at what they do.
Access to Technology/Techniques
Along those same lines, professional cleaning and disinfecting service providers will have access to the latest commercial grade technology that enables them to work more effectively and efficiently. Whether that's an industrial floor cleaner or an electrostatic sprayer, they will have the tools needed to provide the best service available. A professional commercial cleaning company will have the ability to clean and disinfect all surfaces without damaging devices, finishes, flooring, or upholstery, and they'll be able to do it without disrupting your business.
Reduce the Burden of Turnover
High turnover rates are one of the hallmarks of 2021 and high turnover has consequences that impact the entire business, not just the team directly affected. Employees have to pick up additional duties in the interim, morale takes a hit, and you lose the experience and insight of that particular employee. When you outsource cleaning service, you insulate your business from turnover within that sector. Commercial cleaning companies have safeguards in place (or should) to prevent turnover from affecting customers. When roles need to be refilled, it won't be your responsibility to do so.
Reduce Internal Labor Costs
You'll have less employees on the payroll, and will have fewer benefits costs to account for. Beyond that simple math, recruiting and training employees takes time, money, and effort — all of which may be in short supply. You need cleaning and disinfecting services for safety and success right now; however, using a professional commercial cleaning company will remove much of the hassle and expense.
From hospitals to arenas and everywhere in between. We service every business space imaginable. Learn more here.
Are Labor Shortages Impacting Your Current Provider?
If you're already working with a commercial cleaning company, it's possible that the widespread labor shortage has begun to affect the quality of service they provide. Like every other business, many commercial cleaning companies are struggling with understaffing as many employees leave for other opportunities. This can lead to substandard service, missed deadlines, and breakdowns in customer communication. All of which can leave clients unsatisfied with the relationship.
Jani-King Remains Committed to Service
If your organization is unhappy or unsatisfied with how your current commercial cleaning partner is dealing with the challenges of the labor shortage, explore your options with Jani-King of Cleveland.
We believe our combination of industry-leading experience, exceptional capabilities, and the unique Double Check system of our franchise model will provide your organization with unparalleled service and performance. Our owner-led franchises ensure the customer will get the attention and dedication needed from a local business owner. And you'll have the support of a large international brand with access to leading industry technology and techniques.
Each local franchise owner is backed by a Jani-King Regional Support Office. This Double Check system — service is quantified by both the franchise owner and the regional support office — ensures consistent communication, updates, and the best possible results based on multiple systems in place to deliver the service you need.
For more than 30 years, Jani-King of Cleveland has invested in developing long-term partnerships with those we serve. We're dedicated to your success as well as ours; It has led to many long-running partnerships in the region including University Hospitals and the Cleveland Cavaliers.
Connect with us today to learn how we can help you navigate labor shortages in cleaning services and continue to serve your facility or building.
Jani-King of Cleveland offers commercial cleaning, janitorial services, and franchise opportunities in Cleveland, Ohio and the surrounding communities. Contact us today to learn more.