Jani-King of Tucson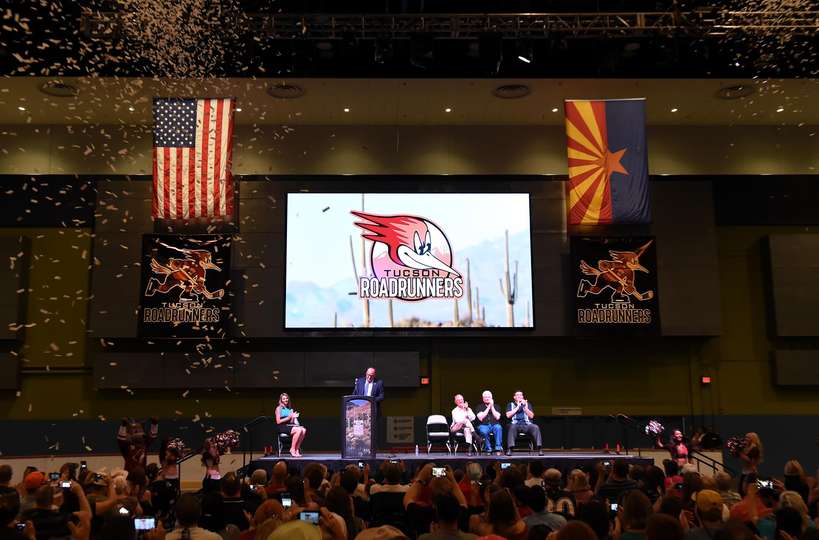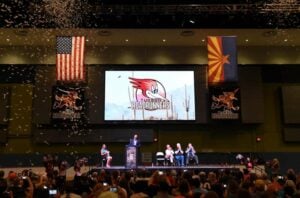 has always been proud of the partners we work with. And we're always excited when a new partner comes on board! This year, we were fortunate enough to welcome the Tucson Convention Center (TCC) into the Jani-King family. The convention center is home to the brand new American Hockey League (AHL) team, the Tucson Roadrunners!
The Roadrunners were acquired by the Arizona Coyotes in May, making them the first AHL team in Arizona. The Roadrunners will start their Pacific Division 2016-17 season this October.
"We are absolutely thrilled to relocate our AHL team to Tucson," said Coyotes' President and CEO Anthony LeBlanc. "We are extremely excited and proud to bring AHL hockey to a first class city like Tucson. This further proves that the Coyotes ownership group is committed to Arizona and to growing the Coyotes brand and the great game of hockey in our state."
In May, fans were able to enter the "Name the Team" contest to select the new franchise's team name. This June, the name was selected: the Tucson Roadrunners!
Jani-King is thrilled to work with the Phoenix Coyotes as their official cleaning partner, and Jani-King Tucson has enjoyed working with the TCC arena for more than a year. Participating in and supporting our community is an integral part of Jani-King, and we look forward to our continued partnership.
"The Coyotes are a good match for the TCC arena," said City of Tucson Mayor Jonathan Rothschild. "I know I join many Tucsonans in looking forward to their first home game."
We couldn't agree more!