Coronavirus COVID-19 Downloads & Resources
Go
We are continuously monitoring the spread of the coronavirus COVID-19 and its impact on our communities. As an essential business, Jani-King Gulf Coast remains fully operational and are here to safely clean and disinfect our customer's facilities. We are prepared and ready to keep your business up and running or get you back to work safely.
Deeply rooted in the rich history of Louisiana, the corporate headquarters for Jani-King Gulf Coast is located in the quaint town of Ponchatoula. Jani-King Gulf Coast is the largest domestic Master Franchise represented within the Jani-King system.
With more than 500 franchise owners serving thousands of customers, Jani-King Gulf Coast is without question, the undisputed 'King of Clean.' Our strategic network of regional offices deliver commercial cleaning and disinfecting services to businesses throughout Texarkana, Louisiana, Mississippi, Alabama, Florida, and Columbus, Georgia.
The Jani-King Difference
Jani-King delivers quality. We have been a leader in the cleaning industry on the Gulf Coast for over 30 years and has developed comprehensive programs to address proper cleaning and disinfection. Our expertise in cleaning and disinfecting includes proper training, material, and equipment that is adaptable to all environments. Jani-King has experience in applying its disinfection programs to hospitals and other healthcare facilities, schools, office buildings, restaurants, casinos, venues, and a variety of other commercial properties.
In addition to providing the janitorial services spanning the southern United States, Jani-King Gulf Coast remains involved in the local communities and many charities all along the Gulf Coast.
If you're in need of professional janitorial services, Jani-King Gulf Coast will deliver a quality shine, every time. Big or small, there is no cleaning challenge too difficult. For more information, please contact our corporate office today at (985) 370-7700. We look forward to delivering you a FREE customized cleaning proposal!
Coronavius (COVID-19) Disinfecting
Jani-King is on the front lines of this battle and know that we are a key part of keeping businesses cleaned and disinfected. We have several options for disinfection based on customer needs, facility types, and the availability of equipment. We have procedures in place for preventative measures, like daily high touch point disinfection, in addition to Assessment and Response Procedures if there is a suspected or known case of COVID-19. We are using several methods, depending on facility type, such as: manual disinfection, fogging, spraying, and electrostatic spraying to apply EPA registered disinfectants.
Franchise Opportunities
Not only do we provide the best commercial cleaning and disinfection services along the Gulf Coast, we also offer Franchise Opportunities to entrepreneurs looking for a partner in success. Jani-King recently announced its latest success as the top-ranked commercial cleaning franchise as listed in the Franchise Direct – Top 100 Global Franchises. Our low-cost franchise is perfect for part-time or full-time individuals as Jani-King is consistently rated one of the top home-based franchises! Come be a part of the 'King of Clean' and call (800) 586-6100 to get more information on how to become a Jani-King Franchisee.
I just wanted to let you know how much we appreciate our Jani-King crew. We had a major flood in our building after hours last night. They stayed and helped clean up. They really went above and beyond their normal job duties. We greatly appreciate their willingness to pitch in and help in our moment of crisis!

Everything is great and we're very happy with our cleaning service. Everyone tells us how clean our building is and we always pass our health inspections due to the great job they do!

The Jani-King team of professional expert cleaners does a wonderful job of keeping our buildings spic and span.  Thank you for all of your hard and going above and beyond to get the job done.

The Jani-King crew is doing a good job in the restrooms with cleaning and disinfecting to keep all the viruses under control.  It has been a really bad winter for colds, flu and stomach issues.  I appreciate them working to help us all stay well.

We are so pleased with Jani-King's work. They are efficient, quick to respond to requests and very thorough. They are a delight to work with and we are grateful to have Jani-King as part of our office team.

Our office continues to be very satisfied with the level of service provided and the working relationship I have with your representatives. You continue to get an A+ rating from us.

When selecting our vendor of choice we looked at innovation and specialization. Jani-King was the only vendor that had all aspects of what we needed in order to migrate to this objective.

Jani-King is very responsive to our needs and goes above and beyond to ensure the quality of worked performed is maintained at the highest level possible.

Without their expertise in janitorial services our hospital would not be where it is today.

The entire Jani-King organization has provided excellent service, communication and professionalism.

They are a tremendous partner. We are proud to be associated with Jani-King, a world leader in the commercial cleaning industry."

The TPC of Louisiana has utilized Jani-King's services the past three years… All work performed was professionally managed, reasonably priced and completed swiftly.

I'm happy to recommend the services of Jani-King Commercial Cleaning Services.

Once we agreed on hiring Jani-King to be our janitorial services provider , we noticed an immediate difference. It has been and will continue to be a pleasure to work with the good folks of Jani-King and I would HIGHLY recommend Jani-King to any facility that needs a first class janitorial service provider.

It is my absolute pleasure to recommend the services of Jani-King for your office cleaning needs.

Jani-King offers top-notch quality service and rates. Across the board, we are always pleased with their work.

Even my boss frequently comments that they are the best service he has had in more than 35 years of doing business!

In this day and age of carelessness and lack of pride in work, we all need a company we can rely on and trust.

I highly recommend Jani-King and look forward to a long-lasting business relationship.

"The entire Jani-King organization has provided excellent service, communication and professionalism. They are a tremendous partner. We are proud to be associated with Jani-King, a world leader in the commercial cleaning industry."
Jani-King of Gulf Coast Executive Team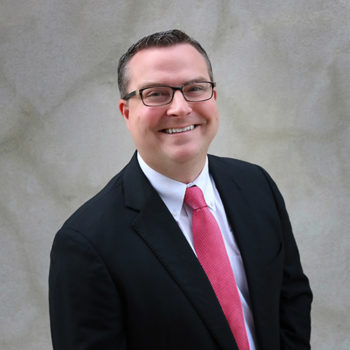 Vice President, Jani-King Gulf Coast Region
Joining Jani-King in July of 2018, William Sims is a strategic sales consultant with over 15 years of experience working…
View Profile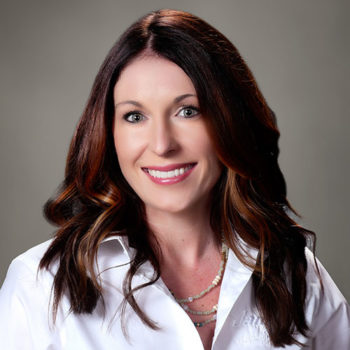 Melissa Stanga graduated from Southeastern Louisiana University with a Bachelor of Science degree in Accounting. She began her accounting career…
View Profile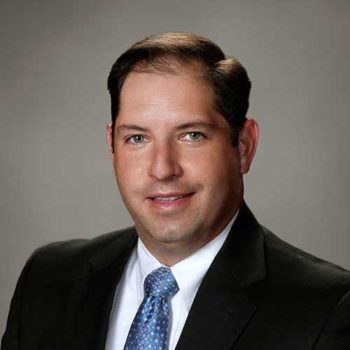 Director of Research and Development, JANI-KING Gulf Coast Region
Mr. Lambert joined Jani-King in March of 2008 as an Account Executive. Then he was promoted to Regional Director of…
View Profile
Recent Jani-King Gulf Coast Posts