Jimmy Horton – Regional Director ; Jani-King of South Louisiana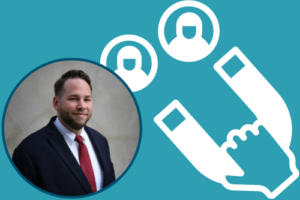 If only the Great Resignation could become the Great Retention, as in employee retention. For now, the turmoil in the labor market is making this a common scenario:
A top performer resigns out of the blue, and you're at a loss. You lean on your remaining team members to take on more responsibility while you search for their colleague's replacement. That becomes the tipping point that pushes them to think about leaving. At the very least, it may affect employee morale, which could undermine work performance and engagement.
If this scenario sounds familiar, you belong to a very large group of small business owners who share your pain. If you haven't had this experience yet, chances are you will. Either way, now's the time to confirm that your business is doing the right things to drive job satisfaction and, ultimately, employee retention.
If you sense your business is at risk of losing top talent, you need to move fast to shore up your employee retention strategies. Here are 10 areas where deliberate action can help boost employees' job satisfaction and increase your ability to hold onto valued workers:
Onboarding and orientation
Every new hire should be set up for success from the start. Your onboarding process should teach new employees not only about the job but also about the culture of your franchise and how they can contribute to and thrive in it. Don't skimp on this critical first step. The training and support you provide from day one can set the tone for the employee's entire tenure.
2. Mentorship
Pairing a new employee with a mentor is a great component to add to your extended onboarding process, especially in a remote work environment where they will often be left alone with each other to clean your buildings. Mentors can welcome newcomers into the crew, offer guidance, and be a sounding board. And it's a win-win: new team members learn the ropes from experienced employees, and in return, they offer a fresh viewpoint to their mentors.
But don't limit mentorship opportunities to new employees. Your existing staff—and your overall employee retention outlook and your team's job satisfaction—can greatly benefit from mentor-mentee relationships.
3. Perks/Incentives
Perks can make your workplace stand out to potential new hires and re-engage current staff, all while boosting employee morale. Teambuilding outings, time-off incentives, and a healthy compensation package will go a long way with your crews.
4. Communication
The pandemic helped underscore the importance of good workplace communication. Your crew members should feel they can come to you with ideas, questions, and concerns at any time. And as a leader, you need to make sure you're doing your part to help promote timely, constructive, and positive communication across the entire team. Make sure you proactively connect with each team member on a regular basis, too, to get a sense of their workload and job satisfaction.
5. Constant Performance Feedback
Many employers are abandoning the annual performance review in favor of more frequent meetings with team members. In these one-on-one meetings, talk with your employees about their short-and long-term professional goals and help them visualize their future with the franchise. While you should never make promises you can't keep, talk through potential career advancement scenarios together and lay out a realistic plan for reaching those goals.
6. Training and development
As part of providing continuous feedback on performance, you can help employees identify areas for professional growth, such as the need to learn new skills. Upskilling is especially important today as technology continues to change the equipment, chemicals, and procedures we work with daily. When people upskill, they're gaining new abilities and competencies as cleaning requirements continue to evolve.
7. Recognition and reward systems
Every person wants to feel appreciated for the work they do. And in today's workforce, an employer's gratitude can have an especially big impact. So be sure to thank your team members who go the extra mile and explain how their hard work helps the franchise. Some companies set up formal rewards systems to incentivize great ideas and hard work, but you can institute compelling recognition programs even if you have a small team or limited budget.
8. Work-life balance
What message is your time management sending to employees? Do you expect staff to be available around the clock? A healthy work-life balance is essential to job satisfaction. People need to know their managers understand they have lives outside of work and recognize that maintaining balance can be even more challenging when working from home. Encourage employees to set boundaries and take their vacation time. And if late nights are necessary to wrap up a project, consider giving them extra time off to compensate.
9. An emphasis on teamwork
You should encourage all your employees, not just star players, to contribute ideas and solutions. Promote teamwork by creating opportunities for collaboration, accommodating individuals' work styles, and giving everyone the latitude to make decisions and course-corrections, if needed.
10. Acknowledgement of milestones, big and small
A final tip for promoting employee retention is to shine a light on notable achievements. Whether your team finishes a large one-time project ahead of the deadline, or a worker reaches a five-year work anniversary, seize the opportunity to mark the milestone together; it can be a meaningful and memorable moment for everyone.
The 10 employee retention strategies outlined above are just some of the ways to help increase your team members' job satisfaction. Be sure to re-evaluate your efforts regularly. That includes staying current on best practices for developing an attractive workplace culture and strong manager-employee relations.
It's inevitable that some team members will leave your franchise sooner than you'd like. But you can at least make their decision a little tougher. And if those employees leave your team knowing they were valued and supported, they'll likely say good things about your business and, perhaps, even come back to work for you one day.