Katie Johnston | Regional Director ; Jani-King of Shreveport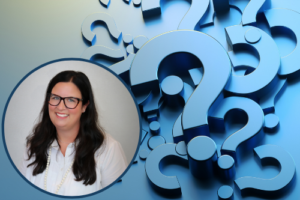 When was the last time that you sat down and really thought about the reason why you do what you do as an authorized Jani-King Franchise Owner? And I don't mean when was the last time you had a bad day and asked yourself, "Why do I do this?" I mean what are the fundamental motivators that keep you in the commercial cleaning business?
Did you partner with Jani-King to start your business for the income potential? Or the opportunity to help someone in need, whether it be a facility with a cleaning issue or an employee paying for their daughter's dance lessons? Is it the flexible lifestyle that you can achieve by working for yourself and making your own schedule? Could it be the opportunity to create a legacy and generational business? Is it the recognition that you receive for doing a good job or being known to be successful? Or the ability to do things on your own, in your own way, to get the job done? The opportunity to problem solve daily? To have a varied daily schedule instead of just doing the same things over and over day in and day out? Is it the relationships that you can develop with customers, employees, vendors, and your Jani-King office? Is it to challenge yourself to step out of your comfort zone and be a leader?
The reason you do what you do should be a contributing factor in the decisions you make as a business owner. Don't let the day-to-day work let you forget why you decided to partner with Jani-King to open your cleaning business. I challenge you to sit down today and think about it, and then involve your "why" in your everyday!
Share your "WHY" with your team and your regional office! We would love to know your "WHY!"