by Alex Aranha, Regional Director | Jani-King of Baton Rouge
There is a common idiom that originated in the 1500's that perfectly captures the mindset that business owners should adopt when seeking to grow their business – "leave no stone unturned".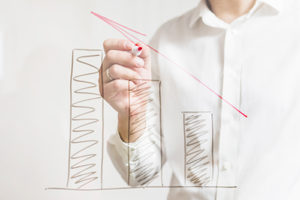 When Directors and Brand Managers coach franchisees, we often (and rightfully so) preach the merits of getting out and prospecting for new monthly contract billing accounts in tandem with the account offerings from the regional office. However, a strategy that is equally as important is making sure to actively "prospect" for account increases, extra works, and one times with our existing clients.
It is easy to become complacent within accounts that we already clean. Why? Because they are already ours! Because of this, it may shock some to learn that there is a huge number of accounts wherein our franchisees never seek to up-sell nor cross-sell our plethora of extra services.
Think about it: while our scope of work may be more than sufficient to make our clients presentable to their customers, who knows if that client needs to have extra floor work done? Or gutters cleaned out? Or the sidewalks at the entrance of the building pressure washed?
When was the last time you made contact with the decision-maker at your existing accounts to remind them of the supplemental services listed at the back of their original proposal? I can almost guarantee that if you do this regularly, your bottom line will increase exponentially! After all, every bit helps.
As a business owner and captain of your own financial destiny, live by the mantra "always be selling". But remember, this is just as relevant for our existing clients as our future ones.