The Cost of Success
by Chris Lambeth, Regional Director | Jani-King of Mobile
No matter what goals or aspirations you have in life, one thing is for certain:  There is a price you must pay to get what you want. There is no sidestepping the fact that any type of success demands something from you. It is simply the way life works, and rarely will a shortcut ever get you where you want to be.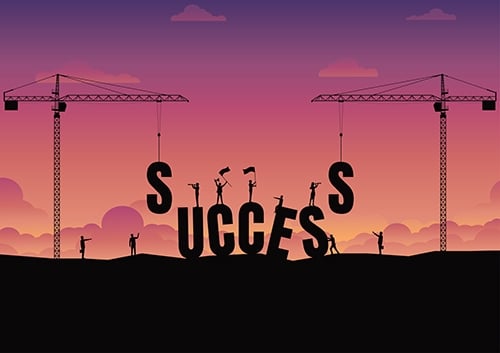 When you are fully committed to something, nothing will sidetrack you. It does not matter whether or not the sun comes up tomorrow, or whether or not the earth stops spinning on its' axis. You must be fully committed to your endeavors without allowing things to pull you off track.
Do not just commit to your goal. That is not enough. Success demands far more than that. What success demands from you is that you fully commit to being extraordinary, to being courageous, to being disciplined, and to being accountable for your decisions and actions. Success also demands that you have an unwavering commitment to excellence, a strong commitment to persevering despite the inevitable setbacks that life will throw your way, and that you are committed to taking consistent action daily towards your objectives.
You must believe that no matter what happens — no matter how badly you fail and how horrible this might make you feel — failure is never an option. Success demands that you pick yourself up after a failure or mistake and try once again. Yes, change your strategy and do something a little (or a lot) different, however, you must keep going — with passion and a strong sense of purpose that no matter what you will eventually get to your ultimate destination.
"Success in not final, failure is not fatal: It is the courage to continue that counts"
Winston S. Churchill