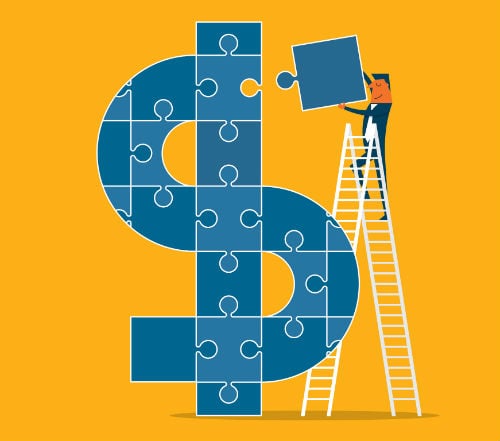 We've all heard the phrase "it's good to be the King." That's because as the boss, you get to enjoy the rewards of your own decisions and hard work. If this sounds like a role that will fit you, take a look at these reasons many people choose to start their own business.
Flexibility. Being the one in charge comes the ability to work when you want. Now, that doesn't necessarily mean you can get away with working just a few hours a week. After all, someone is likely still counting on you to pay the bills. But it does mean that you can create a work schedule that fits into your life schedule. Maybe you need to get the kids to school in the morning or get yourself to class at night. Whatever you've got going on can fit in the mix when you're calling the shots.
Family. This is something we hear more and more as the reason for wanting to be a business owner. Whether you're looking for an opportunity to spend more time with your family or create a business to pass on to your kids, family is a top priority with entrepreneurs today.
Finances. It's no secret that owning your own business is one of the best formulas for financial independence. As an employee, you may be the hardest worker, but at some point you are tapped out on how much money you can make in the company. But when you own the company, revenue opportunities are endless. Give yourself a "raise" whenever you want by signing new clients, maximizing profits and managing your business like a pro. The opportunities don't stop when you're the owner because you decide your financial goals and put a plan in place to make it happen.
Freedom. Imagine being able to take vacation whenever you want. Imagine working in the morning and using the afternoon to go golfing, without having to worry about your boss finding out. That's the freedom of business ownership. When you run a successful business, you have the freedom to do the things you want to do. Work when you need to and enjoy the freedom to not work when you want to.
Franchise. Starting your own business is a whole lot easier thanks to franchise opportunities. These companies have already developed proven strategies, business practices and systems for success. From training to support to customers, franchise companies get you going and support you for the long-run. Look for a franchise company that has been in business for a long time and has a track record of success. Also, choose a stable industry such as commercial cleaning. This is an industry that is in constant demand, offering cleaning services that all business need each and every day. A new, trendy franchise concept may look appealing, but trends do fade. Choose a business that fits your needs and has the potential to create long-term success.