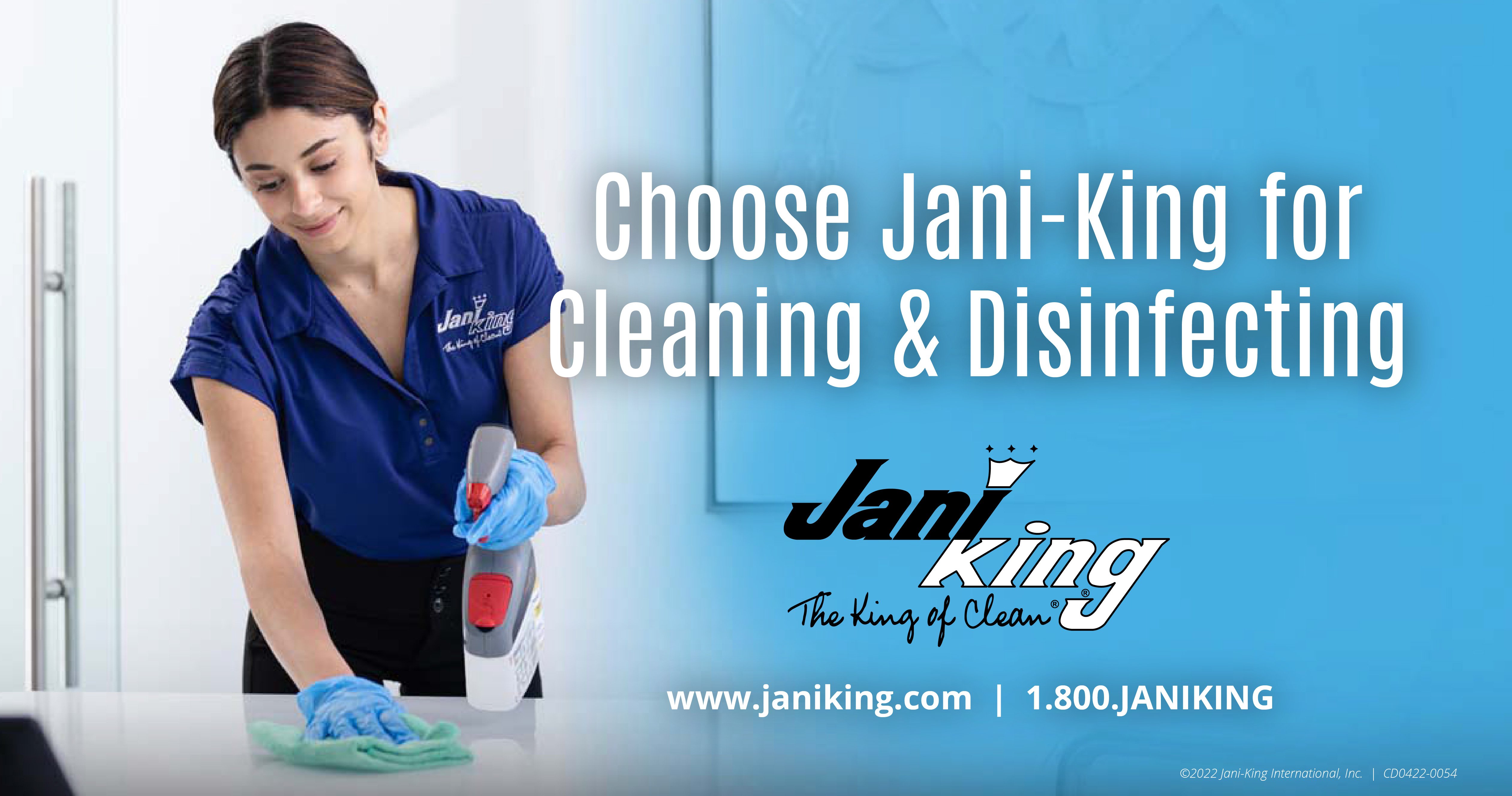 A dirty, unkempt building can immediately create the wrong impression on customers, clients, and employees.  As a business owner or building manager, you want your facility to look its very best and hiring a professional commercial cleaning service can be the most cost-effective way to enhance your business's image.
Lowers Overall Cost
When you hire a commercial cleaning company, your time can be spent on other essential business tasks. Plus, you can save money by hiring a professional commercial cleaning company like Jani-King. We take care of all the hiring, training, oversight, chemical purchases, insurance, and more. Leaving the cleaning to a professional commercial cleaning partner like Jani-King is typically more cost-effective in the long run. It also means you won't have to worry about time-consuming tasks such as hiring, training, and managing cleaning staff.
A Great First Impression
You must make a good first impression for all the right reasons. Every small detail is judged when a client or customer enters your business. If you want to win them over, it's important to make a good first impression. You'll lose them if your facility is dirty, unkempt and uninviting. When people visit your office or facility, they are instantly judging how it looks. Make sure your business looks great and impresses everyone who walks through your doors.
Increase Overall Employee Morale
Boosting morale with cleanliness in this new, post-pandemic environment is a smart way to improve your business. A clean office environment will help employees be happier, which can attract more customers and make for a better overall brand image. Employees are very active on social media platforms such as LinkedIn, which is why they must have a good impression of their workplace. Taking care of your employees will help them in the long run, and you'll see the benefits too.
The little things will make your employees' day a great one. Clean office space is always a more productive office space. Giving your employees a clean environment to work in will improve productivity as happy employees do better work.
For more than 50 years, Jani-King has earned our trusted reputation by providing results. No matter your needs, we can deliver a professional commercial cleaning program that provides consistent, quality cleaning and disinfecting that enhances any business you may have.
Jani-King offers commercial cleaning and franchise opportunities. Contact us today to learn more.