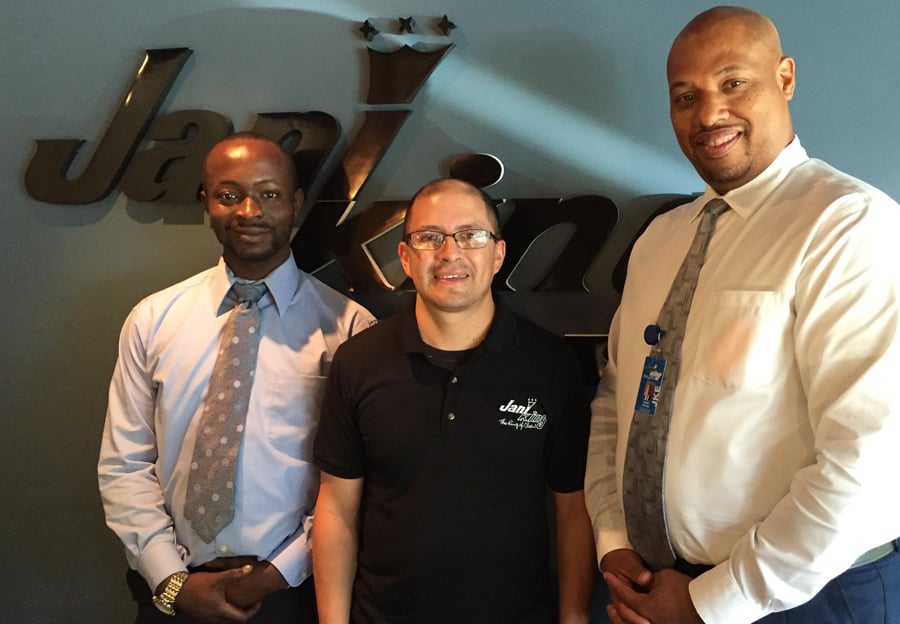 Our 'Franchise of the Month' for June is Greensboro franchisee, Daniel Bustos of Daby's, Inc. Mr. Bustos is quietly making a big name for himself in Jani-King. He earned this recognition by simply delivering, and exceeding upon, customers expectations.
"Mr. Bustos consistenly receives top marks upon being reviewed by our customers and they rarely have anything negative to say about his business," said Greensboro Regional Director, Adam Hauser. "He's a leading franchise owner and continues to take on bigger challenges and extra work for Jani-King customers."
It's so rewarding to witness successful franchise owners who continually make leaps and bounds in their business. We could not be more proud to watch our franchise owners embrace the Jani-King program and grow their business beyond their own expectations.
Mr. Busto is a testament to the rewarding nature of business ownership. He has fully immersed himself into Jani-King and has shown that a commitment to customers and a solid work ethic is the winning formula.
Congratulations Mr. Busto! We appreciate all that you do to represent Jani-King in the utmost professional manner. You are very deserving of this prestigious award and recognition.