The Time Is Now
Start An In-Demand Franchise
The Time Is Now
Start An In-Demand Franchise
A Jani‑King franchise opportunity has proven to be a long‑term successful investment. The commercial cleaning industry is expected to see growth at an extraordinary rate over the next eight years. The market is growing at an above‑average rate national rate due to an influx of demand for cleaning and disinfecting services. Industry experts see long‑term growth in the coming years, so why not get started today?
There are few things more rewarding than running your own business. Being the business owner puts you in charge and creates opportunities that can't be matched by holding down a traditional job. Imagine having the freedom to manage your own time, utilize your skills and benefit from your hard work to secure your financial future. That's the power of business ownership.
Jani‑King offers a highly rated commercial cleaning franchise opportunity and will provide you with the knowledge necessary to be successful. There are many benefits of owning a Jani‑King Franchise, but the most attractive to Franchisees is the opportunity to partner with the most respected and recognized company in the Commercial Cleaning Franchise Business Worldwide, Jani‑King.
If this opportunity is appealing to you and you're interested in joining our Jani‑King of Louisville family of dedicated and successful franchisees, give us a call at (502) 412‑1900. We look forward to hearing from you and discussing our franchise business opportunities further.
9505 Williamsburg Plaza
Suite 201
Louisville, KY 40222
Find Out The Benefits Of Being A Jani‑King Franchisee
Contact us today at (502) 412‑1900 or fill out the form at the bottom of this page.
Our Proud Partnerships & Clients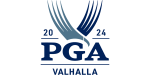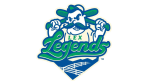 Learn More About Our Region

In today's business landscape, the commercial cleaning industry shines as

Investing in a Jani-King franchise can be a wise financial

It's 2023 and if you are looking for an exciting

In today's business landscape, the commercial cleaning industry shines as