by Katie Johnston, Regional Director | Jani-King of Shreveport
1. This is in your agreement.
Yes. It is true that every single One Time Clean, Extra Work, or new account you take on will have an agreement. Yes. You are only contractually obligated to perform those services. Your customers do not want to hear what you will and will not do or what they can and cannot do per some legal document—they want you to take care of an issue within their facility. This leads to an opportunity to be the hero. Solve the problem. And make a little extra money on top of it. Take this time to walk your contact through your agreed upon scope of work and ask them if they would like you to prepare a quote for the additional services that they would like performed in their building.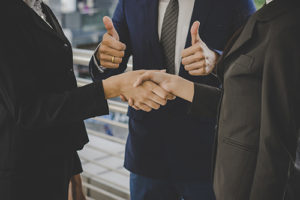 2. Excuses
As franchise owners you are responsible for servicing multiple customers in multiple locations. You have to keep a detailed schedule of what needs to be done in each building and you have to live by this schedule. The last thing your customer wants to hear is that you do not have time for them or a service they need performed. Your customers have one circus, one monkey. They understand your circus has many monkeys—but it is your promise to them from the day you accept the agreement that you will make them a priority. It is okay to prioritize your customers internally. It is not okay for them to feel as though they have been put on the backburner.
3. Nothing
The worst thing that you can do is choose to ignore a customer. Human nature seeks pleasure and avoids pain. Answer your phone. Respond to the email. Live by the 24-hour rule. Do not let any communication go unanswered for longer 24 hours. A simple response acknowledging that you know they are trying to reach you and letting them know that you will call them as soon as you can go a long way. Customers want to be heard and they want to feel important. Treat everyone the same, handle them differently.