It's no secret, the commercial cleaning industry is full of unreliable providers – providers that don't show up on time, or at all, and providers that do not do what they say they will do. Lots of businesses can talk about their commercial cleaning provider that used to leave their place spotless, but then the work quality steadily declined as time went by.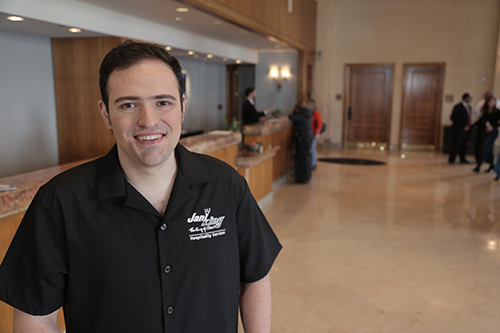 Why are these issues with reliability so prevalent in the commercial cleaning space? Like other contractors that provide high-demand services to companies and institutions, the widespread need for cleaning and disinfection can sometimes cause providers to take their accounts for granted. It's a competitive industry so most providers sell you on a low price, but they can only make money by cutting corners. Moreover, the commercial cleaning industry is not heavily regulated even though commercial cleaners touch many industries that are. That means there aren't as many checks and balances in place to make sure that providers aren't attempting to grow too fast, and that providers are adequately training their cleaning technicians. For that reason, many El Paso businesses have likely gone through more than one cleaning company that ended up disappointing them.
Now, more than ever, it's more than an aggravation to change cleaning services. In today's environment, not having a reliable cleaning crew show up when you need them could mean that you can't open that day. Or maybe you go ahead and open and your staff tries to pick up the slack, but customers notice and don't come back. The consequences for hiring unreliable providers are high in post-COVID El Paso. As business occupancies rise and restrictions fall, the health safety responsibility has almost completely shifted to the employer and the patron. What a beautiful partnership, until a cleaning crew does a poor job or no-shows…
So where does that leave the El Paso business owner? With a huge responsibility to vet your cleaning providers for extensive self-regulation and a reputation for follow-through.
How To Hire for Success
Here's a tip. Look at highly regulated industries like sports and entertainment, food service, and health care to see who's providing the commercial cleaning for these industries. Jani-King services many of these enterprises. Our Environmental Services (EVS) training and certification program is a rigorous program that prepares cleaning technicians to service the most highly guarded and regulated facilities in the country.
Look at companies that have been entrusted to provide cleaning and disinfection services to our most vulnerable in the population. Providers that have been cleaning and disinfecting schools and pre-schools, as well as adult communities, are probably well equipped to provide exemplary service to your employees and patrons. (Jani-King services countless schools and adult communities in Texas and the United States.)
Although the need is great for commercial cleaning and disinfection services in El Paso, and every state that is actively restoring its economy, the industries and institutions mentioned above can be penalized and suffer huge consequences if their environments aren't cleaned and disinfected correctly. So these industries award contracts only to commercial cleaning firms with robust infrastructure to ensure highly skilled and reliable service every time.
Cleaning and Disinfection Reliability for All
Small businesses in El Paso can use the same cleaning and disinfection provider used by airports and sports teams. In many ways, it's more important for small businesses to see reliable results because costly mistakes impact the business owner directly, not just on a corporate level. And here comes the best part. When El Paso business owners hire Jani-King, the cleaning and disinfection technicians entrusted with your business are not only highly trained and reliable professionals, they're also members of your community. El Paso's own Jani-King franchise owners are partners with you in restoring El Paso's vibrant business economy. Not only are they committed to helping El Paso businesses put their best foot forward, they're also committed to developing cleaning and disinfection experts through homegrown efforts.
NOW is the time to review your plan for operating your business in the new normal! Perhaps you'll consider using El Paso's local Jani-King franchises to help you safely proceed with rebuilding business. After all, who has time to hire and fire come-and-go cleaning providers when you're busy capturing the vast new opportunities that an open 2021 means for us all.