Professional Commercial
Cleaning for Your Business
Professional Commercial
Cleaning for Your Business
Locations throughout New Mexico trust Jani‑King of New Mexico franchisees for their commercial cleaning services. Whether it's a car dealership, hospital or ski resort, customers from Santa Fe to Carlsbad know they can rely on Jani‑King franchise owners to provide the most reliable professional commercial cleaning services in the state. In fact, Jani‑King franchisees have provided cleaning and disinfecting services to customers in New Mexico since 1999.
Ready to take on any cleaning challenge, Jani‑King of New Mexico has a professional staff and dedicated franchisees that work hard to deliver the best cleaning results. If you manage a casino or a ski shop, we are prepared to provide the best commercial cleaning services throughout the New Mexico area including Los Alamos, Taos, Roswell, Silver City and every other city throughout the Land of Enchantment.
Big or small, there's no cleaning challenge that Jani‑King of New Mexico franchise owners can't handle. We fully commit to the cleanliness of your facility, delivering a customized cleaning schedule that is specific to your location and budgetary requirements. When it comes time to begin cleaning your facility you can rest assured knowing our highly trained franchise owners and team members are performing the absolute best cleaning services.
Don't stress over cleaning and disinfecting — let the professionals handle it. Put your trust in the reliable team at Jani‑King of New Mexico for the assurance your facility is safe, clean, and disinfected. Call us at (505) 341‑1070 for a free estimate!
2430 Midtown Place NE
Suite B
Albuquerque, NM 87107

We, at the Hope Connection School, are very happy with your janitorial service. Michelle and Rosa (Franchisee) do such a great job, and we tell all our friends about them and the company.
Thanks so very much for reaching out and asking for our opinion. We are very happy and satisfied with the service being provided by Michelle (Franchisee).
Contact us today at (505) 341‑1070 or fill out the form at the bottom of this page.
Our Proud Partnerships & Clients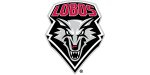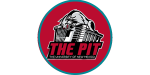 Every business owner is responsible for providing a clean and

It has been said you only have one chance to

There's a new wave of COVID-19 concerns taking shape across

Every business owner is responsible for providing a clean and