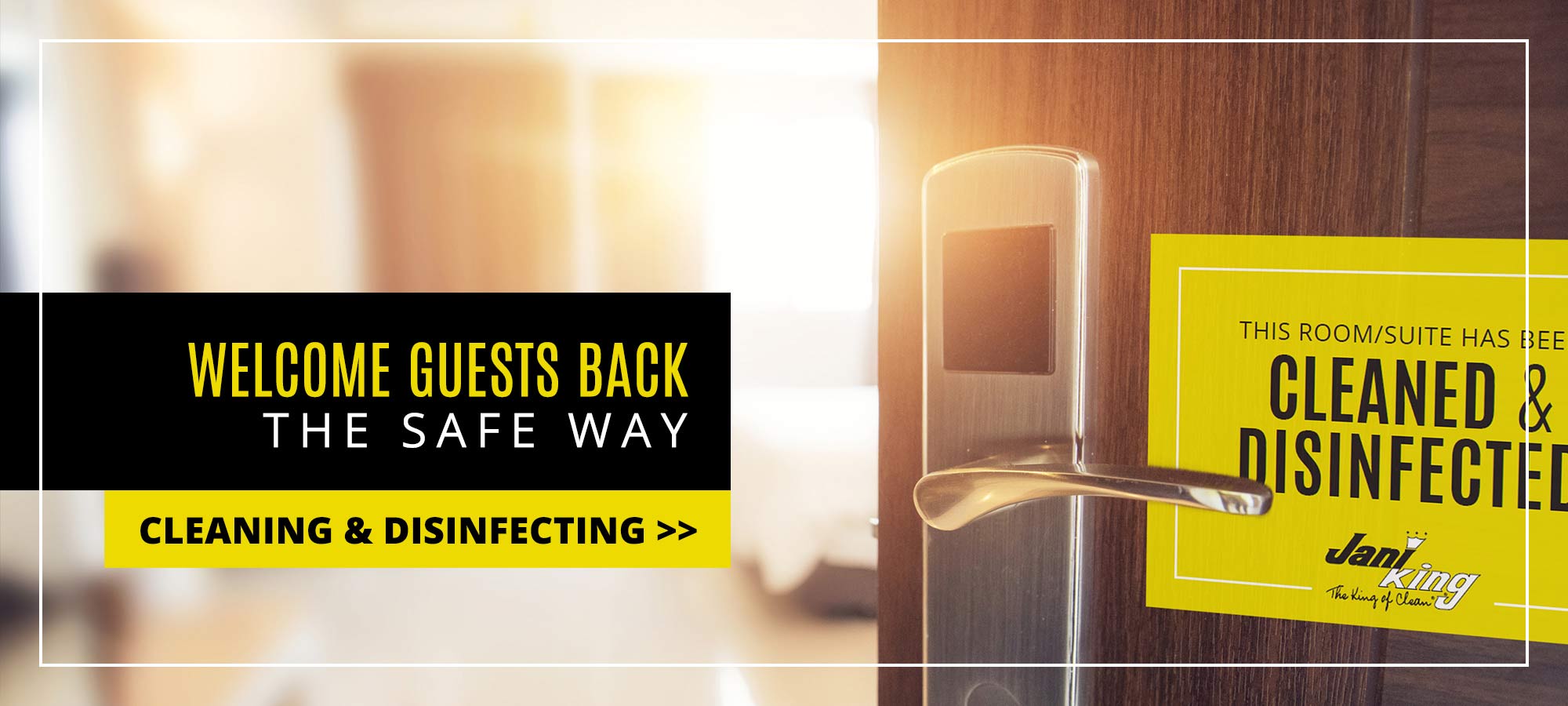 Hotel Housekeeping Services Tailored for Your Property
Jani-King provides a wide variety of housekeeping services programs worldwide and has been cleaning hotels and resorts for decades. Here is a List of commercial cleaning services we provide as a supplement to your housekeeping staff or as an outsourced solution provider for all areas of the hotel:
Guest Room Cleaning:
Supplemental Program: Designed to assist hotel management with filling open housekeeping positions in which their turnover rate is of concern. Positions typically include Room Attendant, Houseperson, and Laundry Attendant.
Full Service Program: Designed to fill all the Housekeeping positions for the entire property.
Deep Cleaning Program: Designed to deep-clean guestrooms that the hotel does not have the personnel or time to detail cleaning guestrooms on a continual basis.
Construction Clean Program: Designed to provide detail-cleaning personnel after all construction or renovations have been completed and punched.
Laundry Operations:
This program is designed to operate the entire laundry operations or can also be used as supplemental to their existing housekeeping staff. All hotels qualify.
Public Space Cleaning:
Lobby Attendants: Designed to provide Lobby Attendants to clean public areas on a daily basis.
Back of House Overnight Cleaning Program:
Designed to customize a full Back of House cleaning program including Kitchens, Employee areas, and Corridors.
If you have any questions or are not sure how the Hospitality program works please call us at (800) 552-5246 or fill out the form to the right of this page and we will be in contact with you quickly.
Our hotel cleaning services are best in class.
Jani-King has earned our trusted reputation by providing unrivaled results. Our franchisees are business owners who are dedicated to their trade and experts in what they do, that's the Jani-King difference.
Listen to what others are saying about Jani-King >