While Jani-King's focus is on commercial properties, the U.S. Environmental Protection Agency has provided consumers with a list of disinfectants that can help keep them safe from viruses in their home. The list includes products with emerging viral pathogen claims and those with human coronavirus claims. If a product with an emerging viral pathogen claim is not available, use a product with a coronavirus claim.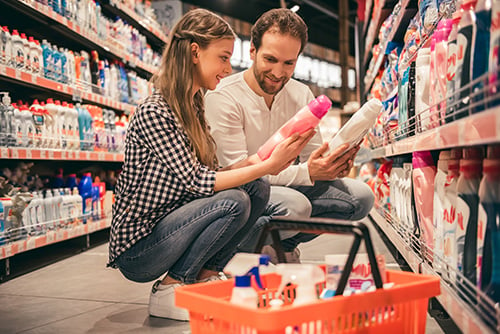 The EPA says it's best to follow the instructions on the disinfectant's label and pay attention to the how long the product should be on the surface you're cleaning.
Here are some common registered disinfectants on the EPA's list:
Clorox Multi Surface Cleaner + Bleach
Clorox Disinfecting Wipes
Clorox Commercial Solutions® Clorox® Disinfecting Spray
Lysol brand Heavy-Duty Cleaner Disinfectant Concentrate
Lysol Disinfectant Max Cover Mist
Lysol brand Clean & Fresh Multi-Surface Cleaner
Purell Professional Surface Disinfectant Wipes
Sani-Prime Germicidal Spray
One important fact to note, however:
Handwashing with soap and water is still the best way to prevent transmission of the virus, according to the Centers for Disease Control and Prevention.
That's because from what is known so far, the novel coronavirus is thought to spread primarily by people and their respiratory droplets — think coughs, sneezes, spit.
For commercial properties, Jani-King offers three options for disinfection
Electrostatic Spray Application
Electrostatic spray cleaning is the process of spraying an electrostatically charged mist onto surfaces and objects. As the chemical exits the electrostatic sprayer, it is given a positive electrical charge. The droplets then become attracted to all negative surfaces, completely covering the visible area, underside and backside, with the disinfectant. Proper PPE will be used when disinfecting.
Non-electrostatic Spray Application
Equipment includes battery operated and pump sprayers that do NOT produce a positive charge. In this case, when the disinfectant chemical is sprayed on a surface and the dwell time is reached, the chemical must then be wiped from the surface. Proper PPE will be used when disinfecting.
Manual Disinfection Application
Standard cleaners and water will be used to pre-clean surfaces prior to applying an EPA-registered disinfectant to frequently touched surfaces or objects for appropriate contact times as indicated on the product's label. Proper PPE will be used when disinfecting.
Why our experience matters
Jani-King International has been a leader in the cleaning industry for many years and has developed comprehensive programs to address proper cleaning and disinfection in settings where antibiotic resistant pathogens have developed.
Jani-King has experience in applying its disinfection programs to hotels, hospitals, casinos, office buildings, schools, restaurants and other venues. Jani-King franchisees are ready and able to assist customers that need disinfecting services.