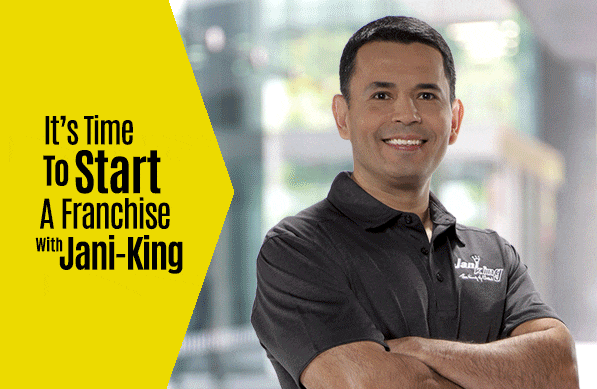 Professional commercial cleaning services have never been more important. Due to the coronavirus, employees and customers are more focused on health and safety. Professional cleaning service workers were the unsung heroes during the pandemic. Thanks to their efforts, businesses were able to reopen. While cleaning services have proven vital during the pandemic, their valuable roles will not diminish in the future. Experts consider commercial cleaning services to be in an exclusive group of recession-resistant businesses, with well-organized cleaning companies continuing to grow even during a recession.
Why Are Commercial Cleaning Companies Considered Recession-Resistant Businesses?
When entrepreneurs consider starting a new business, they commonly ask what businesses can survive a recession? They want to invest in a business model that is not threatened by economic downturns in the global marketplace.
Commercial cleaning franchises fall into this exclusive category. In fact, the contract cleaning services industry is forecasted to grow more than 6% through 2027.
Commercial Cleaning Services Are Essential
In 2020, many businesses closed or limited operations due to the coronavirus. This was not the case for commercial cleaning services. Instead, states and governments deemed cleaning and janitorial services as essential businesses. This means that employees can continue working despite the many restrictions placed on other businesses.
There is no greater statement of importance than an essential designation during a pandemic. This places commercial cleaning services in the same category as health care and law enforcement.
Customer Base
The customer base that uses commercial cleaning services is another reason they are recession resistant. Commercial cleaning companies are contracted by many public companies. They provide cleaning and janitorial services to federal, state, and local government facilities. This includes police buildings and municipal courts among hundreds of others. Regardless of what is happening with the economy, these types of buildings need to remain open and will require cleaning.
Commercial cleaning service franchises also support the health care system. They work in hospitals, urgent care centers, physician offices, dialysis centers and surgical centers. Also, commercial cleaning services support doctors, specialists, dentists, and laboratories.
Daycares, preschools, grade schools and higher education facilities also rely on commercial cleaning to keep students and faculty healthy and safe.
What all these customers have in common is that they are recession-resistant proof. By servicing these customers, professional commercial cleaning businesses remain operational no matter what happens in the future.
 Why Jani-King?
While there are many commercial cleaning franchise companies to choose from, they're not the same. Jani-King is a global company that's been in business since 1969 and has continued to establish itself as the leader with more than 120 regional support offices in 10 countries. Jani-King remains at the top because its franchisees have been cleaning for decades and the company knows how to build its brand, sign new customers, and deliver business solutions that help its franchisees grow.
There is no better time to start a commercial cleaning and disinfecting franchise. Jani-King has the experience and support to help you every step of the way.
Jani-King offers commercial cleaning and franchise opportunities. Contact us today to learn more.