Professional Commercial
Cleaning for Your Business
Professional Commercial
Cleaning for Your Business
For over 25 years, Jani‑King of Las Vegas has been providing top‑notch commercial cleaning services to businesses in the greater Las Vegas area and surrounding counties. As the Entertainment Capital of the World, many businesses in Sin City have trusted Jani‑King of Las Vegas to handle all of their commercial cleaning needs. Our franchisees service customers throughout the city, and we are committed to making your business look its very best.
At Jani‑King of Las Vegas, we understand that every facility requires a unique approach to cleaning. Our highly trained franchise owners use state‑of‑the‑art techniques and equipment to deliver the best results possible. Whether you need cleaning services for a small retail shop or a large event center, we'll work with you to create a customized cleaning plan that meets your specific needs. Our services extend to many areas in the greater Las Vegas region, including Paradise, Spring Valley, Henderson, North Las Vegas, Enterprise, and more.
We know that every facility is different and requires a unique approach to cleaning. Our local franchise owners would love to provide you with state‑of‑the‑art cleaning services. Our franchisees are fully trained and equipped to provide your business with commercial cleaning service, janitorial or housekeeping services to fit your needs.
If you are not completely satisfied with your current commercial cleaning service provider or are just looking for cleaning and disinfecting services, please contact our Las Vegas office at (702) 737‑6116. Our professional representatives will work with you to develop a NO‑COST comprehensive and customized cleaning and disinfecting proposal tailored specifically to your facility. Let Jani‑King of Las Vegas be your go‑to commercial cleaning service provider, and see the difference for yourself!
5828 S. Pecos Road
Las Vegas, NV 89120
Nelson (Franchisee) and his team members at Jani-King of Las Vegas have been a real gem, they do a really good job.
Teresa (Franchisee) and her team – as usual – do an outstanding job.
Jazmina Mendoza (Franchisee) is at three properties we manage. She is always responsive to my calls, and she does an excellent job.
Contact us today at (702) 737‑6116 or fill out the form at the bottom of this page.
Our Proud Partnerships & Clients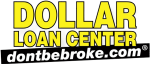 No matter what your needs are, we can deliver a cleaning program that provides consistent, quality cleaning that enhances the value of your business.